Utilities Call for More Government Funding and Pilot Projects to Drive Smart Utility Development - New Wi-SUN Alliance Survey Shows
Press Release
•
Feb 20, 2023
Energy security seen as most exciting area of IoT technology development; EV charging and outage management set to be a big focus for smart utilities this year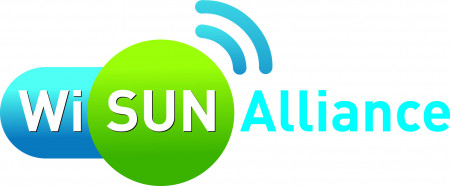 SAN RAMON, Calif., February 20, 2023 (Newswire.com) - Senior professionals at utility companies are calling for more government funding to help drive smart utility development, according to a survey of 250 U.S. utility companies, combined with interviews at DISTRIBUTECH 2023 this month.
Commissioned by Wi-SUN Alliance, a global association of industry leading companies driving the adoption of interoperable wireless solutions for use in smart utilities and smart cities, the survey was designed to test the 'pulse' of the utility market at a time when it is undergoing huge transformation and facing a number of major challenges.
While government funding/legislation is seen as 'very important' for 70% of respondents, the need for more pilot projects and implementations (75%), and greater co-operation between public and private sectors (72%) is even more important to help drive development and innovation in the sector.
President Joe Biden signed the bipartisan $1.2 trillion Infrastructure Investment and Jobs Act (IIJA) into law on Nov. 15, 2021, setting aside $65bn to support broadband coverage and adoption, $50bn to protect against extreme weather events, and $7.5bn to build a national network of electric vehicle (EV) chargers.
According to Jeffrey Tufts, Global Director of Utility Solutions at Cisco, a Wi-SUN Promoter member: "There is no shortage of government initiatives that don't come with funding, but when we do see an initiative that comes with funding it accelerates adoption. We saw this back in 2009 with the American Recovery and Reinvestment Act (ARRA) and hope to see it again with the IIJA in the next few years."
Jeff Scheb, Director of Product Management at Landis+Gyr, also a Wi-SUN Promoter member, adds: "Many utilities are already looking for ideas of what can be done and talking to vendors, but really it's about getting out there, doing the pilots and working out the kinks. This will help utilities prove the value of what they want to do and build a business case."
When it comes to the most exciting areas of smart utility development, energy security (79%) is at the top of the list. But as climate-related events like storms, wildfires and floods become more frequent and more damaging, there is a growing need for IoT technology designed for smart buildings and infrastructure (75%), weather and climate (73%) and disaster management (69%) over the next 12 months.
Additional survey findings:
In terms of key areas of focus for utilities for smart grid deployments, nearly three-quarters (74%) of respondents believe EV charging will be the biggest focus this year (next 6-11 months). Outage management, advanced metering infrastructure (AMI) and distributed energy resources (DER) are also a priority for utility professionals (71%).
Proven security and reliability (83%) are 'very important' for smart utility networks, together with customer acceptance (75%). Open standards (69%) and multi-vendor interoperability (69%) are also important to help drive smart utility development.
Around three-quarters (74%) of respondents acknowledge that a hybrid of two or more communications networks technologies - including cellular, power line communication, RF mesh and Wi-Fi - will be very important for future smart utility development.
Phil Beecher, President and CEO, Wi-SUN Alliance, comments: "The utilities industry has been criticized for being slow to change, but the need to upgrade aging infrastructure and to adopt new ideas and technologies has never been greater as it faces some of its biggest challenges yet. But with change comes opportunities for smart grid applications and devices that can help solve problems and drive the industry forward."
Research methodology
Censuswide conducted an online survey of 250+ senior decision makers working in IT, Operations and Production at US utilities in Jan 2023, supplemented by an on-stand poll at DISTRIBUTECH, an event for utilities, technology providers, and industry leaders, held in San Diego, California on Feb 7-9, 2023.
About Wi-SUN Alliance
Wi-SUN Alliance is a global non-profit member-based association made up of industry leading companies. Its mission is to drive the global proliferation of interoperable wireless solutions for use in smart cities, smart grids and other Internet of Things (IoT) applications using open global standards from organizations, such as IEEE, IETF, TIA, TTC and ETSI. With 300 members worldwide, membership of the Wi-SUN Alliance is open to all industry stakeholders and includes silicon vendors, product vendors, services providers, utilities, universities, enterprises and municipalities and local government organizations. For more information, visit: www.wi-sun.org.
###
Wi-SUN Alliance and the Wi-SUN Alliance logo are trademarks of the Wi-SUN Alliance.
Source: Wi-SUN Alliance