US House of Representatives Relies on Oxford BioChronometrics Study for Hearing
British cybersecurity firm's studies and statement used by Subcommittee on Digital Commerce to form official memorandum for its hearing on the digital advertising ecosystem
Press Release
-
updated: Jun 14, 2018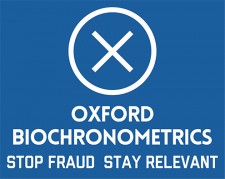 WASHINGTON, June 14, 2018 (Newswire.com) - The United States House of Representatives Subcommittee on Digital Commerce and Consumer Protection has used Oxford BioChronometrics' study and statement on ad fraud to create its official memorandum on ad fraud. Issued on June 12, the memorandum entitled "Understanding the Digital Advertising Ecosystem" lays out the current state of ad fraud and adopts the position of the company that ad fraud is a much larger issue than is often reported.
"We testified that tackling the issue of ad fraud also means tackling fake news, foreign and domestic bot networks, the bulk selling and buying of followers, likes, shares and so on," CEO David Scheckel reported. "Too often, people who discuss digital ad fraud treat the issue as if it were a margin of error in their marketing budget. What it really is, is a multi-billion-dollar cybersecurity threat that needs comprehensive tools to beat."
The House Subcommittee recognizes in its report that digital ad fraud "undermines trust in the current online advertising ecosystem and contributes to significant economic harm for consumers and industry." It raises the question of whether the industry has sufficient options for the buying and selling of digital advertising inventory, especially in light of the fact that two companies, Google and Facebook, dominate the U.S. market.
With technology suites commended by NATO as "transformational, state-of-the-art technology solutions," the company is in a position to help advertisers protect their budgets against this growing threat. "We are grateful to see the House Subcommittee address the issue of digital ad fraud and bring to light the growing problem it represents," Scheckel stated. "We believe that awareness will foster vigilance and lead advertisers away from standard methods that just don't work and towards more innovative analytics solutions that will protect their bottom line."
The company recently launched a private token pre-sale to support customer loyalty and expand its cybersecurity coverage to the world of blockchain – the next domino in the line to be embattled by fraud. For more information, see https://ico.oxford-biochron.com/.
About Oxford BioChronometrics
The cybersecurity solutions at Oxford BioChronometrics use the science of behavior as the key to ensuring that digital environments remain secure. Founded in 2014, the company's core technology of biochronometrics was developed through research at the University of Oxford, which then fostered the young company's development through its software incubator. Its proprietary Human Recognition Technology analyzes hundreds of behavioral data points to determine whether a user is a human or an automated program designed to commit fraud – a problem which costs businesses billions annually. The analytics and profiles created by Human Recognition Technology are used to protect digital ads, networks, communities, individuals and other online assets from fraud.
For more information, visit http://www.oxford-biochron.com/.  
Source: Oxford BioChronometrics
---
Categories: Advertising
Tags: ad fraud, ad tech, cybersecurity, digital advertising, fake news, ICO, Subcommittee on Digital Commerce and Consumer Protection, University of Oxford, US House of Representatives
---