Oxford BioChronometrics Wins NATO Defense Innovation Challenge
Cybersecurity start-up named one of the top innovators in the fight against digital threats.
Press Release
-
updated: Apr 19, 2017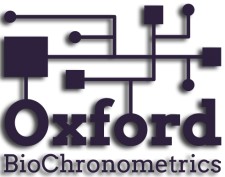 Luxembourg City, Luxembourg, April 19, 2017 (Newswire.com) - On the front line of defense against digital threats, cybersecurity start-up Oxford BioChronometrics has been crowned one of the winners of the annual NATO Defense Innovation Challenge.
The company was singled out for its technology to detect the "weapon of choice" for state-sponsored cyberattacks, known as Remote Access Trojans. Such attacks are otherwise undetectable by other technology until after they have happened. The company's unique ability to analyze behavior in real time, which it calls its Human Recognition Technology, can be used to protect digital assets of all types, whether they are complex secure networks or digital advertisements.
Whether our solutions are being used to detect digital ad fraud or protect secure networks, we're grateful for NATO's validation and trust in our technology.
Held and judged by the NATO Communications and Information Agency (NCI), the challenge's purpose is to identify "transformational, state-of-the-art technology solutions from small business and academia" in support of NATO and its cyber capabilities. For a small cybersecurity company that established itself at the University of Oxford just 4 years ago, this is a powerful validation of its technology.
"We work non-stop to deliver solutions that will protect all digital assets from criminal elements," said David Scheckel, CEO of Oxford BioChronometrics. "This award proves that not only are we effective in the fight against typical cyber-crime but that our technology can be deployed at even the highest levels of network complexity to deliver a reliable, effective solution."
"This challenge affirms that the cutting-edge technology we need to stay ahead of emerging threats is out there, and we are committed to finding innovative ways to connect with the small businesses and academic institutions that lack visibility within NATO but have much to offer the Alliance," said NCI General Manager Koen Gijsbers.
Scheckel added, "Whether our solutions are being used to detect digital ad fraud or protect secure networks, we're grateful for NATO's validation and trust in our technology."
About Oxford BioChronometrics
The cybersecurity solutions at Oxford BioChronometrics use the science of behavior as the key to ensuring that digital environments remain secure. Founded in 2013, the company's core technology of biochronometrics was developed through research at the University of Oxford, which then fostered the young company's development through its software incubator, Isis Innovation. Their Human Recognition Technology analyzes hundreds of behavioral data points to determine whether a user is a human or an automated program designed to commit fraud - a problem which costs businesses billions annually. By building profiles based on electronically Defined Natural Attributes, or e-DNA, Oxford BioChronometrics protects digital ads, networks, communities, individuals and other online assets from fraud.
For more information, visit http://www.oxford-biochron.com/
For more information about the Second Annual Defence Innovation Challenge, visit https://www.ncia.nato.int/NewsRoom/Pages/170404-NITEC17-Innovation-Challenge.aspx
Source: Oxford BioChronometrics
Share:
---
Categories: Advertising, Business Technology, Business Security
Tags: ad fraud, bots, cybersecurity, Denial of Service Attacks, digital ads, NATO, technology
---