Pacific Padlock Company: 'Government Snubs Small Business & USA Manufacturing to Save 2.6%'
Press Release
•
updated: Aug 8, 2017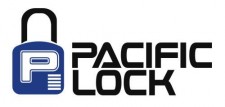 VALENCIA, Calif., August 8, 2017 (Newswire.com) - The following is an open letter from Pacific Lock Company.
On July 25, 2017, the Defense Logistics Agency (DLA) snubbed small business manufacturing by awarding a part of a contract worth $589,565 annually to a large business to recognize only 2.6% in savings. "For the past ten years, I've been telling people that if the government could save one penny buying from a big business producing Mexican products versus buying from a small business producing US products, then they'd do it. The DLA just proved me right," says Gregory Waugh, President of Pacific Lock Company.
The contract in question had an award split between three companies: a big business historically supplying a Mexican end product, a small business historically supplying Chinese end products, and Pacific Lock Company — a small, woman-owned company that historically supplies domestic end products. The total contract value is $777,551 on an estimated annual basis.
Had Pacific Lock been awarded the entirety of the contract, the federal government would have paid a premium of only 4.7% or $38,152 on an annual basis. In one particular item's case, Pacific Lock was 0.5% higher priced than the large business — and the DLA awarded the item to the large business.
Pacific Lock blames the culture at the DLA for such an apparent lack of caring for small businesses and U.S.-based production. "For ten years we've worked extremely hard to earn the trust and respect of the DLA only to see them once again thumb their noses at us," says Jennifer Waugh, Vice President and part owner of Pacific Lock. In 2009 Pacific Lock partnered with Lockheed Martin to become the preeminent low-security padlock supplier to the DLA.
Since then, Pacific Lock has delivered more than five million padlocks on more than one hundred and four thousand unique orders — all without a single return for quality. It earned Lockheed's "Supplier of the Year" award in 2014.
"We are a great supplier to the DLA so there is no way the DLA can say that they made this award because of past performance issues," says G. Waugh.
Without Pacific Lock, the DLA would find itself in the same troubles it was in years ago without any real competition because there was only a single, large manufacturer bidding for the contracts.
"It is a shame that the DLA has such a culture, and our goal in sending this letter to the president, contacting our legislators, and posting to social media is simply to bring this sort of thing to light so that change can happen," says J. Waugh.
The sentiments expressed herein are those of Mr. Waugh and Pacific Lock Company. A link to Mr. Waugh's open letter to President Trump can be viewed here: http://www.paclock.com/assets/letter-to-pres.pdf
About Pacific Lock Company
Pacific Lock Company was founded in 1998 and is one of the last family- operated manufacturers of physical security products for consumer, commercial, and industrial end users. Its U.S.-based manufacturing allows the company to be innovative and nimble while, at the same time, producing high-quality products its customers can depend on for protection. Pacific Lock Company is a woman owned and operated small business headquartered in Valencia, California, that supports employment of people with disabilities and disadvantages. For more information about Pacific Lock visit www.paclock.com.
Media Contact: marketing@paclock.com
Source: Pacific Lock Company
Tags
Related Files