Unlocking the Power of Salesforce and Generative AI: How IVE DDC Can Help Businesses Grow in the New Financial Year
Press Release
•
Jul 26, 2023
Salesforce has introduced Marketing GPT and Commerce GPT, enabling marketers and brands to tap into the power of generative AI to drive personalised customer experiences and improve business productivity.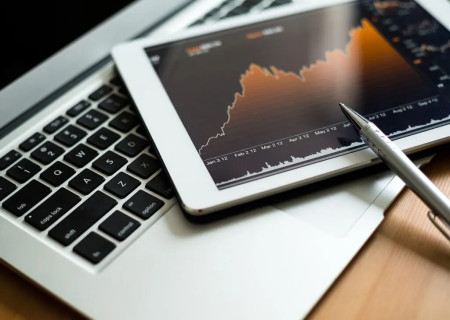 MELBOURNE, Australia, July 26, 2023 (Newswire.com) - IVE Data-Driven Consulting (IVE DDC), a trusted Salesforce partner and one of the top Salesforce implementation partners Australia-wide, is at the forefront of helping businesses harness the potential of generative AI technologies.
Generative AI has emerged as a game-changer, accelerating productivity and efficiency for businesses across industries. According to research from Salesforce, 60% of marketers believe that generative AI will transform their roles, allowing them to focus on more strategic work. However, marketers' concerns regarding accuracy and quality remain prevalent, with 63% stating that trusted customer data is essential for generative AI to deliver the desired outcomes.
"Marketing GPT, powered by trusted first-party data from Data Cloud, will empower marketers to deliver personalised and engaging experiences at every customer touchpoint. With features like Segment Creation, marketers can quickly create audience segments and improve targeting using natural language prompts and AI-driven recommendations based on trusted data. Auto-generated content will reduce the writing workload while segment intelligence will improve marketing ROI by automatically connecting first-party data, revenue data and third-party paid media data, providing a comprehensive view of audience engagement," said Dani Mekhaeel, IVE DDC Marketing Automation Practice Lead.
Salesforce's generative AI content capabilities can be used to create contextual visual assets for multi-channel campaigns within Marketing GPT. This enables businesses to maintain brand consistency and deliver compelling messaging tailored to their target audience.
According to IVE DDC, Commerce GPT, combined with Data Cloud, will empower brands to deliver personalised commerce experiences throughout the buyer's journey by utilising auto-generated insights and recommendations derived from unified real-time data sourced from Data Cloud.
"As many businesses are eager to leverage AI technologies, the new Salesforce platforms will revolutionise how businesses interact with customers, while also improving employee productivity," said James Roth, IVE DDC Chief Experience Officer.
As a leading Salesforce Marketing Cloud consultant, IVE DDC collaborates with clients to address the challenges encountered in constructing and executing seamless and user-friendly customer journeys.
IVE DDC is poised to help businesses unlock the potential of Salesforce's generative AI offerings and propel their growth in the new financial year. By leveraging these advanced technologies, businesses can achieve enhanced customer engagement, improved productivity and ultimately drive success in today's digital landscape.
About IVE DDC
Driven by data, IVE DDC provides actionable customer insights and specialist marketing and CCM services. These are then implemented through the creation, production and deployment of targeted personalised communications, across every channel — physical and digital.
Source: IVE Data-Driven Communications