United Tactical Systems® Designates Bob Plaschke as New CEO
Press Release
•
updated: Apr 10, 2021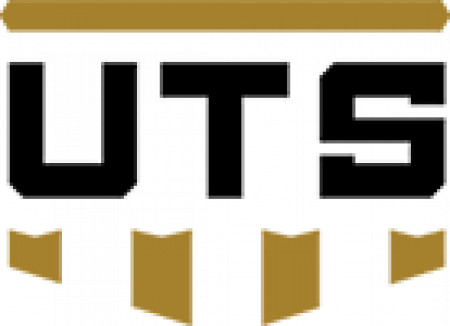 LAKE FOREST, Ill., April 9, 2021 (Newswire.com) - United Tactical Systems® (UTS) is excited to announce the appointment of technology and public safety executive Bob Plaschke as CEO. Bob previously led Sonim Technologies, a pioneer in developing, marketing, and supporting dedicated ruggedized mobile devices for use by public safety professionals, where he led growth from inception to over $100 million in revenue and an IPO on NASDAQ.
As CEO, Plaschke will be leading all the UTS businesses, including its PepperBall® and First Strike® divisions. UTS, with its acclaimed PepperBall® system, is the leader in non-lethal protection equipment used by both consumers and government/law enforcement organizations. Said Plaschke about joining "I'm excited to join one of the pioneers in developing non-lethal alternatives for public and personal safety. Non-lethal means you reduce risk for the public, for public safety professionals, and for communities that can face significant human costs and financial liabilities relating to the consequences of using lethal force. UTS, with its pioneering PepperBall® system, invented the technology and dominates the market for embedding debilitating pepper powder into a projectile that can be launched at assailants both close up and from a distance, reducing the risk to public safety officers and reducing the need for officers to use a more lethal tool like a gun or an electronic control device."
Regarding the acknowledged quality of PepperBall, Plaschke commented "PepperBall is recognized around the world as the gold standard for quality. When you're asking sworn officers or consumers to rely on your products to keep them safe, you have to know that your product meets the highest standard. PepperBall designed that standard twenty years ago, and each year continues to innovate to raise that bar. UTS has seen PepperBall deployed across an ever-widening array of law enforcement scenarios, as communities and agencies seek to reduce lethality while maintaining or improving public safety, and demand continues to accelerate."
Chairman of the Board Andrew Brennan expressed his enthusiasm in bringing on board a proven growth leader to address the explosion of demand from both public safety agencies and consumers who want an option other than a gun or close-range electronic control device. "Bob's experience in building product businesses in both public safety and consumer sectors is exactly what is needed to better serve our customers and the public at large, and to capture the market opportunity for PepperBall", said Brennan. "We are excited to have an executive of this caliber leading our commitment to non-lethal defense."
Plaschke brings with him a strong commitment and dedication to customers and the public safety community. "I am personally humbled by the opportunity to help law enforcement officers better deal with the myriad of challenges they face, while significantly reducing the risk of bodily harm in the process", said Plaschke. Whether we help officers in the field or help consumers protect themselves, I know we're doing the right thing and helping to save lives."
Plaschke serves on the boards of Mobility for Public Safety and Padcaster. He holds a Bachelor of Science degree in Computer Engineering from Northwestern University, and a Master of Business Administration from the University of Chicago.
For more information about United Tactical System's companies and non-lethal technology, visit PepperBall at www.pepperball.com and First Strike at www.first-strike.com.
Media contacts
Sarah Smith Barnum
sbarnum@grayloon.com
Source: United Tactical Systems