UNIBANK to Participate in FINTECH 360 Conference
UNIBANK will take part in the FINTECH 360, a conference devoted to discussion on how new technologies are transforming the financial environment and banking sector in particular.
Press Release
-
updated: Jan 10, 2018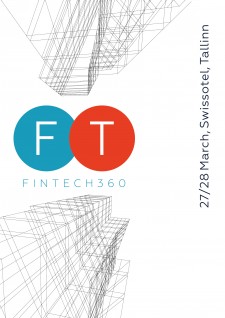 YEREVAN, Armenia, January 10, 2018 (Newswire.com) - The FINTECH 360, which takes place in Tallinn on March 27th - 28th, will gather several hundreds of professionals from the banking sector, fintech entrepreneurs and VC funds representatives across Europe, Russia and the CIS.
Quick development of fintech and its increasing influence on financial services are reshaping the whole industry and completely changing the role of traditional financial institutions. Innovations are mainly coming from startups, who seem to be the primary source of disruption for conventional banks, and give a lot of opportunities as well as risks for the traditional financial environment. Average fintech adoption globally has risen to 33% with emerging markets at an even more significant amount, where 46% of customers are now using different services based on fintech platforms, according to EY. A volume of investment attracted by fintech companies in 2016, has risen to 11% with the total amount of 17.4 billion US dollars.
These rapid changes urged the industry to react quickly and reconsider the role of traditional banking. FINTECH 360 creates a space to discuss how conventional banks can readjust their strategies to remain successful at the age of technology disruption. The conference includes two days of discussions with key industry players, who will share their ideas on the influence of blockchain on banking, developing and regulating of cryptocurrencies market, the opportunities and risks of ICOs, and new payment solutions to increase an availability of finance in emerging markets. The conference is also a venue, which gives a chance for startups to meet with established banks and well-known tech companies like Aliexpress, Google, MasterCard etc.
"Traditional financial institutions are trying to cope with new tech companies with many fears to lose its businesses to new tech companies. Meanwhile, startups, which initially used to be major disruptors for conventional banks, are starting to realise that the collaboration with the banks might be a better option since they want to have access to their customers. It gives a lot of opportunities for cooperation between startups and banks in the future. And we believe that our conference is a great place to start", says FINTECH 360 conference producer Sergei Stepanov.
"We're glad to join the FINTECH 360 conference and be a part of the professional community to exchange ideas and find new opportunities to enhance cooperation with our partners. We understand that our customers these days need their bank working 24/7, providing them services to manage their finances remotely wherever they are. When new technologies are thriving, we need to invest in it and transform our work to give our clients more online services", says Mesrop Hakobyan, UNIBANK CEO.
1http://www.ey.com/gl/en/industries/financial-services/ey-fintech-adoption-index
2 https://www.forbes.com/sites/lawrencewintermeyer/2017/02/17/global-fintech-vc-investment-soars-in-2016
Source: Unibank
Share:
---
Categories: Finance, Business Finance, Financial News
Tags: bank, blockchain, conference, cryptocurrency, financial service, fintech, FINTECH 360, ICO, investment, startups, Tallinn, Unibank
---