UNA-Austin Announces International Woman's Day Event
Press Release
-
updated: Mar 7, 2017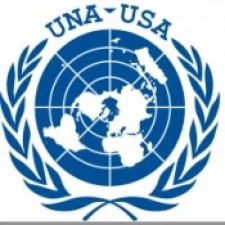 Austin, Texas, March 7, 2017 (Newswire.com) - UNA-Austin is proud to announce their International Women's Day Celebration and discussion on Cities for the Convention on the Elimination of All Forms of Discrimination against Women (CEDAW). UNA-Austin is one of more than 100 local chapters of UNA-USA slated to participate in International Women's Day events across the country.
The Austin event will be held on Wednesday, March 8 at the Austin Woman's Club on San Antonio St. The program will begin at 6 PM with networking, followed at 7 PM with dinner and numerous speakers, including keynote Dr. Rita Maran, Ph.D., Dr. Maran will be speaking about 'Cities for CEDAW', a campaign designed to end discrimination against women and girls by fighting for legislation to implement the principles of the CEDAW in cities and towns across the U.S.
A panel featuring Crimson Women Global Academy founder and CEO Felora Derakhshani, Catalysts for Innovation L3C CEO Linda Young, and Pflugerville, Texas chief of police Jessica Robledo will follow the keynote address. The panel will present a discussion entitled "Why It Is Important to Build Cities Awareness for Women's Issues".
Tickets for the March 8 event are now on sale through UNA-Austin. Ticket prices are $55 general admission, $40 for members, and $25 for students. Friends of UNA can purchase a combined ticket and membership for $65, and tables for eight guests can be secured at a price of $300 for members and $400 for non-members. For more information about the event or tickets, contact Judy Sadegh via the information listed below.
About Keynote Speaker, Rita Maran, Ph.D.
Rita Maran is Advocacy Chair of the United Nations Association-USA East Bay Chapter, a member of the UNA-USA National Council Steering Committee on Advocacy, and past President of the East Bay Chapter. Dr. Maran is one of the UNA-USA's delegates to the United Nations 61st Session of the Commission on the Status of Women, to be held in New York later this month.
Dr. Maran has taught at the University of California-Berkeley, the University of San Francisco, the University of Sarajevo, and the University of Indonesia, as a Senior Fulbright Scholar. She is the author of several books and articles on international human rights law and policy with respect to women's rights.
Dr. Maran currently serves as Commissioner on the Peace & Justice Commission of the City of Berkeley and chairs the organization's Subcommittee on the Convention on the Rights of Persons with Disabilities and Subcommittee on the Nuclear-Free Berkeley Act.
About UNA-Austin
UNA-Austin is a chapter of the United Nations Association of the United States of America (UNA-USA), an organization supporting the vital work of the U.N. It is one of 120 local chapters that support the U.N. nationwide through education, advocacy, mobilization, local leadership, and fundraising.
CONTACT:
UNA-Austin
8700 Brodie Lane #1111
Austin, TX, 78745
Tel: 512-496-5771
Email: jsadegh@yahoo.com
Web: http://www.unaaustin.org/contact-us/
Source: UNA Austin
Share:
---
Categories: Non Profit, Non-Profit Schools and Institutions
Tags: CEDAW, Cities for CEDAW, International Womans Day, UNA Austin, United Nations Association Austin
---