ULTATEL Named 2022 Pandemic Tech Innovation Award Winner
Press Release
•
Sep 14, 2022
ULTATEL Recognized for Exceptional Innovation by TMC Labs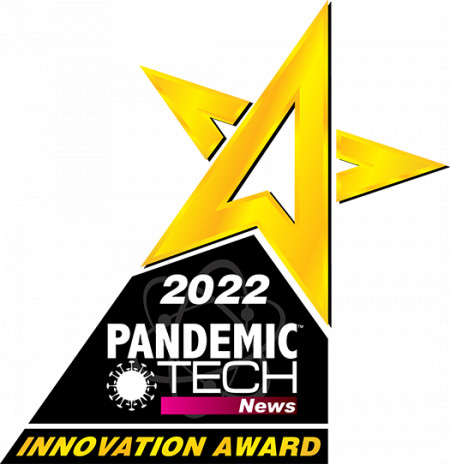 HERNDON, Va., September 14, 2022 (Newswire.com) - ULTATEL announced today that TMC, a global, integrated media company, and its TMC Labs product review division, named Ignite as a 2022 Pandemic Tech Innovation Award winner.
The Pandemic Tech Innovation Awards will recognize hardware, software, devices/peripherals, applications and services that help society and business function effectively in the face of challenges caused by pandemics.
"ULTATEL has displayed its commitment to quality and innovation in the development of their tech solutions contributing to managing and overcoming pandemic outbreaks," said Rich Tehrani, CEO, TMC. "I look forward to more innovation from ULTATEL and their continued effort toward improving the future of the current challenges faced by the most recent pandemic."
"Small businesses face long-term challenges from the pandemic," said Amr Ibrahim, ULTATEL CEO. "Their already-slim margins continue to be under pressure from factors such as decreased revenue and sales, increased competition, the costs of health and safety compliance, and the cost of adopting new technologies that can help them succeed. We developed Ignite to build long-term resilience and shorten their recovery time."
Ignite is a complete phone system built specifically for small businesses, priced to work for small businesses at $9.95/mo/user. It works anywhere, on any device. You can keep your current number or choose a new one, no special equipment or contract is required, it takes about five minutes to set up, and it has the features small businesses need to succeed.
From auto-attendant (virtual receptionist) that directs customers to the right person to 1:1 and team messaging, ULTATEL has hand selected the features that will give small businesses the tools they need to connect with their customers and workers. Ignite comes with Unlimited Everything — unlimited video, phone, messaging, chat, video and meetings. Learn more about Ignite here.
The 2022 Pandemic Tech Innovation Award winners will be featured on Pandemic Tech News online and TMCnet.
About ULTATEL
ULTATEL enables people to work together and get the information they need to do their best work, anywhere they are. ULTATEL's cloud platform brings together phone, video, messaging, SMS and business apps, allowing people to connect, meet, and exchange information on any device. ULTATEL uses its technology and experience to help businesses address the challenges that matter to them, with an enterprise-grade platform that delivers exceptional service to an entrepreneur and scales to the largest multi-national organizations. Learn more at www.ultatel.com.
Source: ULTATEL