ULTATEL Earns Top Accolades From Gartner Digital Markets
Press Release
•
May 30, 2023
Cements Industry Dominance as a Category Leader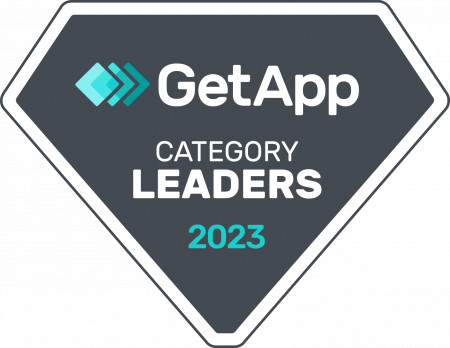 NEW YORK, May 30, 2023 (Newswire.com) - ULTATEL, a premier provider of business communications and contact center solutions, proudly announces its recent recognitions by Gartner Digital Markets. The company has garnered multiple accolades, including being named the #1 Emerging Favorite on Capterra, achieving Category Leader status on GetApp in the categories of VoIP, Cloud Communications, Telephony, and Cloud PBX, as well as being named a 2023 Frontrunner on SoftwareAdvice.
ULTATEL's commitment to delivering innovative and reliable communication services has garnered the attention and acclaim of industry-leading platforms. Capterra, a renowned software review and comparison website, has recognized ULTATEL as the #1 Emerging Favorite, reinforcing the company's dedication to customer satisfaction and product excellence.
GetApp, a trusted online resource for business software buyers, has honored ULTATEL with Category Leader designations in four key categories: VoIP, Cloud Communications, Telephony, and Cloud PBX. This recognition highlights ULTATEL's comprehensive suite of solutions, which empower businesses with cutting-edge technologies for streamlined communication and enhanced productivity.
Furthermore, ULTATEL has earned the distinction of being a Front-Runner on SoftwareAdvice, a trusted platform for software comparisons. This recognition further solidifies ULTATEL's position as a leader in the industry, as it continues to provide businesses with the tools they need to thrive in the modern digital landscape.
"We are thrilled to receive these exceptional accolades from Gartner Digital Markets," said Amr Ibrahim, CEO at ULTATEL. "These recognitions underscore our unwavering commitment to delivering top-notch communication solutions that empower businesses to achieve their goals."
"We are grateful to our customers for their trust and support, and we remain dedicated to driving innovation and exceeding their expectations," added Konstantine Christofakis, Head of Digital Marketing.
ULTATEL's industry-leading services include feature-rich VoIP solutions, robust cloud communications platforms, advanced contact center and MS Teams-certified systems, and scalable cloud PBX solutions. With a customer-centric approach and a focus on reliability, ULTATEL continues to provide businesses of all sizes with the tools they need to thrive in today's digital world.
To learn more about ULTATEL and its award-winning communication solutions, please visit https://www.Ultatel.com.
Source: ULTATEL