UK's Leading Marketing Funnel Expert George Tritton-Price Teaches Entrepreneurs to Turn Expertise Into High-Ticket Virtual Coaching Programs
Tritton-Price's Company Expert Freedom Continues to Expand With Clients in Eight Markets Globally
Press Release
-
updated: Aug 7, 2018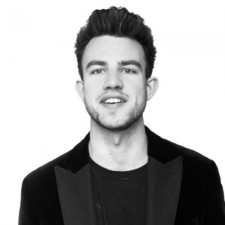 WINDSOR, England, August 7, 2018 (Newswire.com) - George Tritton-Price, a Windsor-based marketing funnel guru who turns entrepreneurs, experts and influencers across the globe into high-ticket virtual coaches through his company Expert Freedom, has recently expanded his company's reach into eight markets after only its first year in business. 
A native of Windsor, where his business is headquartered, Tritton-Price launched Expert Freedom in 2017 after hanging up his boots as creative director for an award-winning digital marketing agency helping small businesses in the UK and beyond.
Today, after a year working exclusively with high-level entrepreneurs and coaches seeking to increase their client roster, rates and revenue while gaining more time and freedom, his global client base includes experts in the UK, US, Canada, Norway, UAE, Croatia, Australia and, most recently, Spain.
He's recently begun developing high-ticket coaching programs for a prominent US-based public relations agency owner as well as celebrity influencers in the productivity and mind-state optimization categories.
"In less than two months working with George, he's taken a longtime vision of mine and brought it to life in the form of a PR for Entrepreneurs virtual coaching program that's already seeing massive traction," said Ryan Croy, a Los Angeles public relations veteran and agency owner. "Now I not only understand the tech to accomplish this, which George walked me through step by step, but my message is crystal clear, I've implemented a highly optimized social media ad campaign, and most importantly, I'm impacting so many amazing people through my expanding community of enthusiastic entrepreneurs looking to take their PR to the next level but don't have the budget to hire an agency."
Tritton-Price works with entrepreneurs to dramatically scale their revenue by implementing his signature Facebook advertising strategy combined with powerful marketing funnel technology called "magic bridge" webinars to sell high-ticket online courses and accelerators.
"My passion is taking passionate people with expertise and wisdom in a specific industry or niche and turning that into powerful, results-focused virtual coaching programs designed to add value to clients at scale and dramatically increase their revenue potential," said Tritton Price. "Our marketing funnel model is all about creating 'Expert Freedom' for our clients so they can serve more, make more and impact more – from anywhere in the world on mobile, iPad or laptop – and on their terms."
After working with Tritton-Price for only two days, A-list Feng Shui consultant Irina Fortland said, "Ring the bell! I've got a client. Thank you from all of my heart to George and his team."
"Our mission is simple: We help our clients share their expert knowledge at scale through a highly profitable virtual coaching format that massively impacts the lives of others," added Tritton-Price. "It's a life-changing process."
To learn more about Tritton-Price's Expert Freedom or to apply for a strategy session, visit www.expertfreedom.com, where you'll also receive a free case study on how to launch a virtual expert business.
PR Contact: Mantas Malisauskas  / mantas@expertfreedom.com
Source: Expert Freedom
Share:
---
Categories: Marketing, Social Media
Tags: digital marketing, Facebook advertising expert, funnel expert, high-ticket sales, marketing funnel, marketing funnel expert, sales funnel, virtual coaching, virtual sales
---