UBPartner Renames Software Versions to Reflect the Growing Importance of XBRL Standards Compliance.
Press Release
•
updated: Oct 24, 2018
UBPartner releases latest version of its industry-leading XBRL Processing Engine and shows commitment to XBRL standards and certification.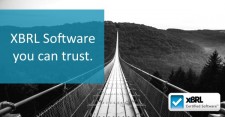 PARIS, October 24, 2018 (Newswire.com) - UBPartner (www.ubpartner.com) announced today that all new releases of its industry-leading XBRL Processing Engine (XPE) will adopt a naming convention that states the year of publication and classifies the release edition in that year, e.g., XPE 2018-2.
This move reflects the growing importance of and UBPartner's continued commitment to standards compliance. Fundamentally, this change will make it easier for all XBRL software users and partners to determine which XBRL standards are supported by each release and the XBRL International (www.xbrl.org) specifications against which UBPartner's XBRL tools and technology have been certified.
As active contributors to the standards, we fully endorse XBRL International's initiative to provide a certification process for XBRL software, as it crucially identifies which software complies and which does not.

David Bell, Chief Technical Officer
What's improved with the change?
​David Bell, Chief Technical Officer at UBPartner, and member of the XBRL Standards Board, (XSB) explains:
"The XBRL Standard is being continually developed and enhanced. All of UBPartner's technology and software tools support the latest XBRL standard recommendations, and we want to make this clear to our customers. As active contributors to the standards, we fully endorse XBRL International's initiative to provide a certification process for XBRL software, as it crucially identifies which software complies and which does not. By using the year of publication in the versioning of XPE, we want to demonstrate that our software will always conform to the latest standards. This change is subtle but an important point, as it reassures clients that our software has been tested using XBRL International's comprehensive compliance frameworks."
This updated naming strategy also follows a wider trend to adopt such formats within the software and cloud services industry and is in line with the shift towards annual subscription licensing for similar software solutions.
Who will this benefit?
XPE is used extensively worldwide and is the platform of choice for many leading major XBRL projects. All UBPartner clients will benefit from the update, with the renewed confidence that their XBRL system is fully compliant, that only correct reports are accepted, and that non-compliant reports are identified early.
At present, UBPartner's user base ranges from large market regulators to individual banks and insurance companies.
"Our partners and clients are involved in a variety of XBRL reporting frameworks worldwide. For example, in Europe users are preparing Solvency 2 and CRD4 reports and validating Inline XBRL documents; in South America, they are preparing financial market reports, and in Russia, annual returns. It is therefore essential that our software platform is fully compliant with the complete XBRL standard so that users worldwide are supported", continued Bell.
New software updates will be made available for download from the UBPartner website, with XPE 2018-2 available in the coming weeks for customers and partners who have existing agreements.
The Future of XBRL
To learn more about upcoming releases of XPE and to understand how UBPartner plans to support reporting frameworks such as ESMA/ESEF, and new exciting XBRL standards additions such as OIM-JSON and OIM-CSV, please register your interest by emailing info@ubpartner.com.
About UBPartner XBRL Processing Engine (XPE)
XPE has been at the forefront of XBRL adoption and has been a driving force in supporting new XBRL standards. That is why it is deployed as a core component of some of the largest and most complex XBRL systems to date. XPE is already used extensively worldwide and has been the platform of choice for many of the leading Financial Application providers.
New releases are fully tested against both the relevant XII conformance suites and an extensive internal conformance suite consisting of the major taxonomies. A network of worldwide implementation and OEM partners also tests XPE against local taxonomies and reporting frameworks, making XPE one of the most tested XBRL platforms and ensuring 100% XBRL standards compliance.
About XBRL (eXtensible Business Reporting Language)
XBRL is fast becoming the market standard for financial information exchange and reporting. Leading organisations such as the European Banking Authority (EBA), the European Insurance and Occupational Pensions Authority (EIOPA), and numerous government agencies are driving XBRL programs. The XBRL standard is maintained by XBRL International: www.xbrl.org.
About UBPartner
UBPartner is a privately-owned company with headquarters in Paris and offices in London. It provides a full suite of solutions and services that enable companies and regulatory agencies to realize the benefits of XBRL – from the underlying processing engine to desktop development and deployment tools, all the way to packaged solutions for regulators and government agencies.
UBPartner technology and tools are used today in many advanced and demanding XBRL environments such as market regulators, government agencies and major corporations and by leading software vendors. For further information, visit www.ubpartner.com.
Contact information:
Martin DeVille, VP Business Development: mdeville@ubpartner.com
General information: info@ubpartner.com
Source: UBPartner