TSplus Enables Session Time Zone Redirection for RDP
Press Release
•
updated: Nov 11, 2016
Time Zone in Remote Sessions can be often out of synchronization with the local machine zone, for various reasons. This is a concern raised by many users travelling or using the Cloud for their remote connections. With TSplus 9.60 Release, you can now enable the Time Zone Redirection for Remote Desktop and Applications, to stay on time wherever you are.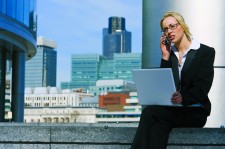 Prague, Czech Republic, November 11, 2016 (Newswire.com) - Time zone can be an issue in few cases. If an RDS host and user are in two different time zones, when the user connects to an RDS desktop, it displays the time of the time zone of the host RDS.
As an example, working remotely while traveling in a wide country such as USA, Canada, Brazil, China or Russia is bringing this problem when the server is located in a different city far away, facing a big time difference. The session opened in Los Angeles will automatically display the time of the server in New York and not the one of the local sitting, moving it 3 hours forward. The same bug occurs after Summer/Winter time zone changes.
Another example is related to Cloud Computing clients. As the Cloud can be hosted anywhere in the world, the Remote session cannot rely on server's clock. It has to match the client's time zone.
Benefit automatically from the Time Zone Redirection with TSplus 9.60 Release.
With a TSplus cloud deployment, the ability to have your desktop date and time to be used and not that of the server is essential for remote users. That is why you can now appreciate the Time Zone Redirection self-acting setting that will display the workstation RDS time of the local time zone. Thus, the applications will contain the proper time and date for each remote user, according to their location.
Never miss a meeting! Download TSplus for 15 days trial and enjoy this great new feature, among many others: http://www.terminalserviceplus.com/download.php
About TSplus Software
TSplus International worked over a decade of building the best Citrix alternative and its team is at the top of its game. TSplus has developed worldwide class solutions to web-enable any Windows application. TSplus offers the most advanced solutions for Cloud Computing, Web Portal and Application Publishing services. Their global solutions range from enterprise to SMBs. From HR to Finance to IT, see how quickly you can web enable instantly your Windows apps for collaborating, connecting, and increasing productivity.
For additional information, please send an email to floriane.mer@terminalserviceplus.com.
Source: TSplus