TSplus Application Delivery System Increases Your Business Agility
Press Release
•
updated: Dec 11, 2016
Desktop virtualization concepts allow your employees to connect to business processes from anywhere, at anytime. This flexibility increases the productivity of your business while saving expenses on infrastructure. With several years of proven track record and thousands of satisfied clients, TSplus offers the right solution for your virtualization and Application Delivery needs.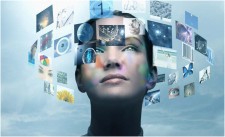 Prague, Czech Reublic, December 11, 2016 (Newswire.com) - ​​TSplus Remote Desktops and Application Delivery offer an ultimate choice for businesses to scale up resources and brings greater levels of agility to processes. Performance, simplicity, security and cost-effectiveness are some of the numerous TSplus vital benefits.
Leverage Your Business Scalability and Agility
"We implemented TSplus 8 years ago for the needs of our architecture firm. We have deployed the software for more than 10 seats over our 3 offices in the US. The product itself is great, it fulfills a specific niche and does it well."

James Martin, SHEPLEY BULFINCH (USA)
Scalability is the first thing that comes to mind when you think about TSplus Application Delivery. By scaling up resources, businesses can overcome data center challenges. In addition, business processes can be integrated to optimize the entire infrastructure. Certain features like rapid deployment of Applications and the ability to dynamically update software make TSplus the right choice for businesses of all sizes and types.
Get Device-Independent Applications
With TSplus Remote Desktops, devices work on different operating systems. Multiple Applications can run on a single machine. Applications become device-independent and communication of data between heterogeneous networks becomes possible. With a powerful and intuitive RDP server such as TSplus Web Mobile, you can deploy windows based Applications that can be accessed from any web browser (Firefox, Chrome, IE...) as well as any device (laptop, PC; MAC, Smartphone, Tablets...).
Access Centralized Management
TSplus Application Delivery system allows centralized management of software apps. From a single AdminTool, you can monitor and manage all Applications intuitively. Moreover, Applications are not installed on the end-user machine. Virtual machines can access them easily using a TSplus HTML5 connection client without the hassles of downloads and installation procedures. While the performance and load times are enhanced, Applications availability is effectively improved.
Reduce Your Costs
By reducing physical servers and datacenter resources, TSplus lower the cost of ownership. In addition, the business performance is taken to a new level. As these Applications are compatible with Windows systems, you get the flexibility to use same machines for multi-users purposes. With TSplus, you can deploy Applications that are compatible with major Virtual Environment like Microsoft Hyper-V and VMware. Optimized resources result in higher returns on investments.
While TSplus is a definite advantage for businesses, the cost and the complexity of managing a virtual environment is a concern. By choosing a powerful Remote Access sytem like TSplus, you can easily create virtual environment per user and manage Application Delivery in a simple and effective way.
Download TSplus free trial to deliver Remote Desktops and Applications from a central location, providing continuous availability, resource-based load balancing and complete end-to-end network transparency for administrators.
About TSplus
TSplus is a privately held company. Since 1996, TSplus is specialized in remote-access technology, continuing to expand its experience and expertise in deployments of all sizes.
TSplus is the most cost-effective and easy-to-use alternative to Citrix. TSplus is providing Web Portal, HTML5 client, Session Management, Load Balancing, Universal Printer, Seamless Remote Application, Application Control, RDP Defender and much more without the complexity of Citrix.
For any questions, comments, suggestions or sales inquiries please send an e-mail to floriane.mer@terminalserviceplus.com who will be pleased to answer you.
Source: TSplus