TSplus Announces Great Prospects for the Future of Remote Desktop
Press Release
•
updated: Mar 20, 2019
At the start of 2019, TSplus unveiled the most advanced version of its solution ever released: TSplus 12.20, the Future of the Remote Desktop platform. As a long-standing alternative to Citrix, TSplus delivers a powerful set of digital workspace technologies designed to virtualize Windows Desktop and apps. It is the easiest way for IT Administrators to manage and deliver critical business applications and desktops in the Cloud. John Davies, President and Founder of TSplus, shares his optimistic vision on the evolution of TSplus.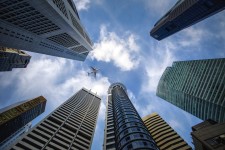 PRAGUE, March 20, 2019 (Newswire.com) - Simplifying The Future of Business Organizations
The continually changing landscape of the digital business world requires solutions providers to not only improve their offerings and keep up with the changes that come every day, but it also means keeping one eye on tomorrow. With a history of success behind it and a plan for the future in front of it, TSplus is a proven platform for managing corporate digital access.
According to John Davies, founder and CEO of Terminal Services Plus, "There are still businesses hesitant about making the leap to running critical systems through apps and websites. Concerns about security, reliability and cost, combined with the number of available options these days can make the whole process seem overwhelming."
This is where TSplus Web Remote Access solution comes alive for the enterprise, offering a robust IT management experience and comprehensive user access to corporate data desktops and Windows applications, from any Internet capable device. TSplus steps in as a facilitator, freeing businesses from the worries that can come with moving beyond traditional business models. Focused on helping customers realize the benefits of cloud computing, TSplus Remote Access solutions are radically simplifying today's complex IT environments.
TSplus - The Swiss Army Knife for Remote Access Technology
TSplus empowers businesses to deliver virtual corporate environments within any web browser. The TSplus Web Portal combines applications, desktop access and file management in a secure, unified launchpad. Seamlessly blend remote apps and a local environment in the TSplus digital workspace. Create a digital work environment that is scalable and flexible. With the TSplus Web Portal, users will have instant access to all business resources, whether they are at the office, working from home or commuting.
"In the modern age of the Internet, where users expect quick access to their applications and data, TSplus offers a valuable solution, enabling users to connect and work with freedom," states Davies.
TSplus offers features for businesses of all sizes. Designed with simplicity in mind, business users with any level of IT skills can quickly configure and deploy desktops and apps from this powerful solution. This is great news for organizations who previously had to weigh their needs for server OS scalability and cost savings against client OS compatibility.
With an integrated suite of technologies, TSplus solutions deliver enterprise-class management and administration benefits for Secure Remote Access and apps virtualization.
The add-ons RDS-Knight and Server Genius give admins the ability to monitor the performance and operation of TSplus servers and the networks they operate in. These powerful security and monitoring tools scan for performance issues and security threats in real-time. This gives admins valuable end-to-end visibility into their production environments.
Additionally, the Enterprise Edition of TSplus offers the Load Balancing and the TSplus Gateway. As business grows, TSplus is right there growing with it.
Honor the Past. Build the Future.
TSplus has witnessed their market change rapidly over the last decade analogous to the company's switch to HTML5 technology from JAVA run-time. Going with HTML5 provided the organization with maximum modern compatibility, leaving significant room for future innovation.
"Years ago I received a beautiful crystal ball from Prague as a gift from a friend. Whenever I need ideas for the future, I like to look into my crystal ball. The crystal ball now tells me that 2019 is our year to move beyond setting only technological standards. 2019 will be the year we create new meaning for the concepts of Quality and Professionalism," remarks Davies.
To know more, visit www.terminalserviceplus.com
TSplus is the best and most secure alternative to Citrix, GO-Global, and Ericom AccessNow.
"At TSplus, we focus on a single driving principle: making the world's apps and data secure and easy to access – Anywhere. At any time. On any device or network. We believe that our technology can free organizations and help them to push the limits of productivity and innovation, as well as give IT the peace of mind that critical systems will always be accessible and secure. Everything we do focus on our core values: simplicity, effectiveness, innovation, security, and accessibility. Since 2007, day after day, TSplus accomplishes this mission, by building the world's best-integrated technology services for secure delivery of apps and data – anytime, anywhere," said John Davies, TSPlus Founder and CEO.
Download and Try TSplus V12 now!
Source: Terminalserviceplus.com
Related Media
Tags