TruthCo. Releases New Study, OMNICULTURALISM: 10 New Ways to Look at Diversity
Examining the Cultural Conversation on Diversity and Difference
Press Release
-
Apr 27, 2016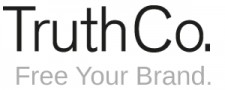 NEW YORK, April 27, 2016 (Newswire.com) - TruthCo., a leading branding and cultural insights agency, announced today the findings from its latest study, OMNICULTURALISM: 10 New Ways To Look At Diversity.
Diversity is one of the hot-button issues in media today, but the way we talk about culture, identity, and difference is shifting. Moving past diversity and multiculturalism, Omniculturalism—the belief that difference in identity (e.g. race, sexuality, religion) is not a barrier to relatability, but is instead a normal, and expected part of everyday life—is second nature to Millennials and people previously considered "minorities."
OMNICULTURALISM: 10 New Ways to Look at Diversity is the first syndicated cultural analysis dedicated to this increasingly relevant cultural value. 
Analyzing the brand and cultural landscape for relevance, codes and cues, TruthCo. identifies key shifts and actionable takeaways brands must know in order to maximize cultural success.
In this study, TruthCo. outlines the cultural development of Omniculturalism and identifies the key shifts into the Millennial approach to identity. Through analysis of the cultural definition of Omniculturalism, TruthCo. explores how the shift in values affects conversations about race, sexuality, and politics.
Some of the topics explored in this study include:
Moving away from the language of racial diversity

Talking past political correctness

Thinking of politics beyond party affiliation

Shifting conversations about sexuality

Identifying the evolving role of faith and community
"Breaking out of the logic that cultural difference like race or sexuality is niche or limiting, Omniculturalism demonstrates how Millennials have shifted the meaning of the 'general market,' said Rajiv Menon, Cultural Analyst at TruthCo. "Previous generations treated cultural difference as a sensitive subject while Millennials expect and want their brands and content-makers to engage with these issues."
TruthCo.'s report informs entertainment and media brands how to stay ahead of an important and vibrant discussion about diversity and inclusion, providing cultural insights and key themes that illuminate the changing face of viewership.​
TruthCo. is an omnicultural branding and insights company that analyzes the current cultural landscape to deliver actionable recommendations that keep entertainment brands and their offerings relevant. Connect with TruthCo. at www.truthco.net or on Twitter @TeamTruthCo.
Source: TruthCo.
Share:
---
Categories: Television, Advertising, Arts and Entertainment, Entertainment, Diversity, Media Industry, Media and News
Tags: branding, culture, diversity, entertainment, identity, media, millennials, multicultural, politics, race, sexuality, television
---