TruOps Selected by Seton Hall
Press Release
•
updated: Jun 16, 2020
Prestigious Catholic University Adopts Risk Management Software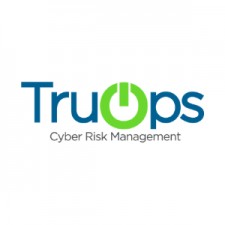 NORWALK, Conn., June 16, 2020 (Newswire.com) - Seton Hall University in South Orange, New Jersey, chose TruOps as their cyber risk management partner, leveraging TruOps' software university-wide. Seton Hall consists of 10 schools and colleges, with an enrollment of about 10,000 students. TruOps' services will automate Seton Hall's vendor assessment process, which will save manual effort in collating multiple spreadsheets and provide a single view of risk, compliance and security for the University. Additionally, Seton Hall will use TruOps for managing compliance and audit requirements. Seton Hall chose TruOps for its unique ability to administer an integrated cloud-based risk compliance and security platform with the capacity to serve multiple departmental needs at once.
"Our partnerships are about more than just industry-leading cyber risk solutions," says TruOps CEO Ajay Gupta. "We provide expert consultative advice, seamless integration and a highly responsive implementation team. We are excited to collaborate with Seton Hall and utilize our expertise to provide vendor risk management, compliance and a risk-based approach to manage network and information security for faculty and students."
Due to the amount of sensitive information stored within their networks, universities have become extremely attractive targets for network hacks. With more and more universities reporting data breaches, network and information security have become a top priority for schools like Seton Hall.
Seton Hall joins the growing list of clients that are selecting TruOps as their cyber risk management partner. TruOps serves clients in the U.S., Middle East and India, across multiple industries including higher education, financial services, retail services and others.
"We chose TruOps because of the collaborative nature of their company and the effectiveness of their tools to meet our requirements," says Keith Barros, Senior Director of Information Security at Seton Hall. "We are confident in their ability to help us focus on closing any gaps in our compliance and risk initiatives."
About TruOps
TruOps is an integrated and predictive cloud-based cyber risk management platform. As an industry leader in GRC best practices, TruOps provides expert consultative advice, seamless integration to bring together siloed infrastructure and cybersecurity platforms, and a highly responsive implementation team to meet clients' needs and mitigate risk in an increasingly technology-based society.
Contact: David Phelps
​Email: marketing@truops.com
Source: TruOps Cyber Risk Management