Trindent Consulting Ranks No. 259 on the 2020 Growth List
Press Release
•
updated: Oct 15, 2020
Canadian Business unveils annual list of Canada's Fastest-Growing Companies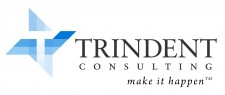 TORONTO, October 15, 2020 (Newswire.com) - Canadian Business today ranked Trindent Consulting No. 259 on the 32nd annual Growth List, the definitive ranking of Canada's Fastest-Growing Companies. Produced by Canada's premier business and current affairs media brands, the Growth List ranks Canadian businesses on five-year revenue growth. Growth List winners are profiled in a special print issue of Canadian Business published with Maclean's magazine and online at CanadianBusiness.com and GrowthList.ca.
Trindent made the 2020 Growth List with five-year revenue growth of 263%. "The companies on the 2020 Growth List are really exceptional. Their stories are a masterclass in how to survive when the economy throws a curveball. Despite turbulence, the 2020 Growth List companies showed resilience, spirit and, most importantly, empathy and strong leadership," says Susan Grimbly, Growth List Editor. "As we celebrate over 30 years of the Canada's Fastest-Growing Companies program, it's encouraging to see that the heart of Canada's entrepreneurial community beats strong, even in tough times."
"Trindent is honoured to be included on the Growth List for the seventh consecutive year," says President Adrian Travis. "This achievement is a testament of our tenacity as a team even in the toughest of times, and reflects the strength and dedication of our team and their commitment to the firm's core values."
What sets Trindent apart from other consulting firms is the specialization of its services. Trindent has developed expertise in refinery profit maximization programs, improving the productivity of insurance organizations, as well as helping medical devices companies overcome supply chain-related challenges. Many of the services Trindent offers are of vital importance to its clients in the post-COVID business reality.
Travis states, "Our success has always been built on our firm's values - perfection with urgency, character before skill, and having a passion for solving complex problems. More than ever, clients are looking for targeted, sustainable financial improvements that don't rely on software or capital investment - and Trindent's track record of delivering a 500% or better return on investment has really resonated in our three focus industries."
For more information, please visit www.trindent.com or contact admin@trindent.com.
About the Growth List
For over 30 years, the Growth List ranking of Canada's Fastest-Growing Companies (formerly the Growth 500) has been Canada's most respected and influential ranking of entrepreneurial achievement. Originally developed by PROFIT and now published in a special Growth List print issue of Canadian Business (packaged with the December issue of Maclean's magazine) and online at GrowthList.ca and CanadianBusiness.com, the Growth List ranks Canadian companies on five-year revenue growth, and the Startup List ranks Canadian new growth companies on two-year revenue growth. For more information on the ranking, visit GrowthList.ca.
About Trindent Management Consulting
Trindent is a global management consulting firm specializing in solving complex business problems and achieving top performance in the Energy, Healthcare and Financial Services industries. Since 2008, our unique approach to generating bottom-line improvements has yielded ROI of 500-1,500% in the first year for more than 100 clients across the globe and our results give Trindent the reputation of a firm that Makes It Happen™.
It is ranked as one of Canada's Fastest-Growing Companies by Canadian Business and PROFIT/Growth 500 for seven consecutive years from 2014 to 2020. Trindent was also named one of the Fastest-Growing Consulting Firms by Consulting Magazine in 2015, 2016, 2017, 2018 and 2019.
Media Contact
Isha Soni
Trindent Consulting
437.215.7927
isoni@trindent.com
www.trindent.com
Source: Trindent Consulting