Trindent Consulting Ranks on the Financial Times List for the Americas' Fastest-Growing Companies
Press Release
•
updated: Apr 6, 2022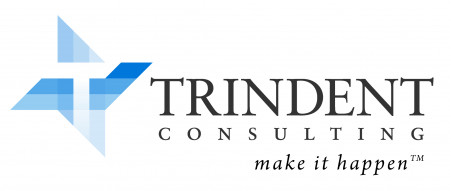 TORONTO, April 5, 2022 (Newswire.com) - Trindent Consulting has ranked No. ­­­­­­­­­­­­­­­412 on the Financial Times 2022 list of Fastest-Growing Companies in the Americas. This list highlights top businesses across North and South America that have achieved the highest compound annual growth in revenues between 2017 and 2020.
Presented by the Financial Times and Statista Inc., the world's leading statistics portal, this list features companies that contribute most heavily to economic growth. Out of the millions of companies researched, Trindent earned its place in the 2022 ranking with four-year growth of ­­­­­­­­­­­­­­92.6%. Trindent, along with the other winners, will be published in the special print issue of The Financial Times on April 28.
"Trindent is honored to be recognized as one of the fastest-growing companies in the Americas," says President Adrian Travis. "This achievement is a testament to our tenacity as a team and reflects our team's commitments to the firm's core values."
What sets Trindent apart from other consulting firms is the specialization of its services. Trindent has developed expertise in refinery profit maximization programs, improving the productivity of insurance organizations, as well as helping medical devices companies overcome supply chain-related challenges. Many of the services Trindent offers are of vital importance to its clients in the post-COVID business reality.
Travis states, "Our success has always been built on our firm's values - perfection with urgency, character before skill, and having a passion for solving complex problems. Now more than ever, clients are looking for targeted, sustainable financial improvements that don't rely on software or capital investment - and Trindent's track record of delivering a 1500% or better ROI has resonated in our three focus industries."
For more information, please visit www.trindent.com or contact isoni@trindent.com.
About Trindent:
Trindent is a global management consulting firm specializing in solving complex business problems and achieving top performance in the Energy, Healthcare, and Financial Services industries. Since 2008, our unique approach to generating bottom-line improvements has yielded ROI of 500-1,500% in the first year for more than 150 clients across the globe and our results give Trindent the reputation of a firm that Makes It Happen™.
Media Contact
Isha Soni
Trindent Consulting
437.215.7927
Source: Trindent Consulting