Trindent Consulting President Named EY Entrepreneur Of The Year 2021 Program Finalist in Ontario
Press Release
•
Jun 3, 2021
Adrian Travis is finalist for the EY Entrepreneur Of The Year 2021 Ontario program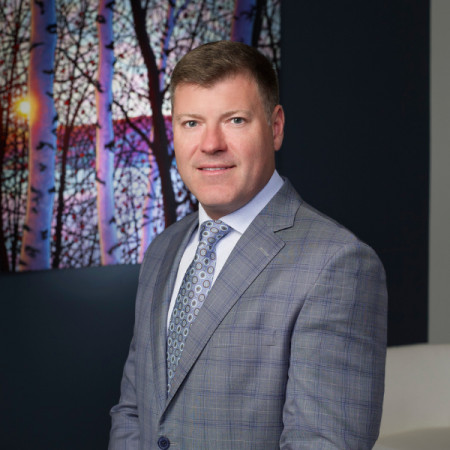 TORONTO, June 3, 2021 (Newswire.com) - Trindent Consulting, a leading management consulting firm that specializes in achieving performance efficiencies in the Energy, Healthcare, and Financial Services industries, is pleased to announce that its President, Adrian Travis, is named as EY Entrepreneur Of The Year® 2021 program finalist in Ontario. Regional winners will go on to compete with the winners from the rest of Canada at the national awards celebration in November 2021.
EY Entrepreneur Of The Year is the world's most prestigious business awards program for leading global entrepreneurs. Each year, EY recognizes business leaders across the country that are transforming our world through unbounded innovation, growth, and prosperity. This week, judges named 37 businesses as the Entrepreneur Of The Year Ontario program finalists.
"I am deeply honoured and humbled to have been named a finalist of this globally recognized award," said Adrian Travis, President of Trindent Consulting. "I founded Trindent with a vision to empower companies to be able to achieve top performance without having to rely on expensive software or capital investment. I am grateful for all who believed in us along the way, especially our dedicated and hard-working employees, and our clients who trusted us with their most complex business problems."
Travis founded Trindent Consulting in 2008 and has led the firm to become one of North America's top management consulting firms. Building the business from the ground up, Adrian has consistently demonstrated commitment to the highest standards of client delivery, an unmatched drive to succeed, and the perseverance to maintain excellence even in the most challenging circumstances. What sets Trindent apart from other consulting firms is the specialization of its services. Under Travis' leadership, the firm has developed expertise in refinery profit maximization programs, improving the productivity of insurance organizations, and helping medical devices companies overcome supply chain-related challenges. Many of the services Trindent offers are of vital importance to its clients in the post-COVID business reality.
Travis states, "Our success has always been built on our firm's values - perfection with urgency, character before skill, and a passion for solving complex problems. More than ever, clients are looking for targeted, sustainable financial improvements, and Trindent's track record of delivering a 500% or higher return on investment has really resonated in our three focus industries. Being recognized and named as a finalist for the prestigious Entrepreneur Of The Year award is a testament to the rapid growth trajectory we have maintained since 2008. I am looking forward to what the future holds for Trindent Consulting."
About EY Entrepreneur Of The Year®
EY Entrepreneur Of The Year® is the world's most prestigious business awards program for unstoppable entrepreneurs. These visionary leaders deliver innovation, growth, and prosperity that transform our world. The program engages entrepreneurs with insights and experiences that foster growth. It connects them with their peers to strengthen entrepreneurship around the world. EY Entrepreneur Of The Year is the first and only truly global awards program of its kind. It celebrates entrepreneurs through regional and national awards programs in more than 145 cities in over 60 countries. Winners go on to compete for the EY World Entrepreneur Of The Year title.
About Trindent Consulting
Trindent is a global management consulting firm specializing in solving complex business problems and achieving top performance in the Energy, Healthcare, and Financial Services industries. Since 2008, our unique approach to generating bottom-line improvements has yielded ROI of 500-1,500% in the first year for more than 100 clients across the globe and our results give Trindent the reputation of a firm that Makes It Happen™.
It is ranked as one of Canada's Fastest-Growing Companies by Canadian Business and PROFIT/Growth List for seven consecutive years from 2014 to 2020. Trindent was also named one of the Fastest-Growing Consulting Firms by Consulting Magazine from 2015 to 2020.
Media contact
Isha Soni
Trindent Consulting
416.839.7000
media@trindent.com
www.trindent.com
Source: Trindent Consulting