Trey Embrey nominated for CEO award
San Antonio Business Journal honors corporate leader
Press Release
-
updated: Aug 28, 2018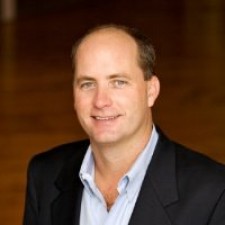 SAN ANTONIO, August 28, 2018 (Newswire.com) - ​Trey Embrey, president and chief executive officer of Embrey Partners, has been selected as a 2018 San Antonio C-Suite Awards finalist by the San Antonio Business Journal. Honoring outstanding CEOs and other C-level executives of for-profit companies in the community, the news publication has recognized Embrey as one of nine top CEOs whose leadership and skills have helped shape their companies.
In the past eight years under Embrey's leadership, Embrey Partners has grown substantially, increasing its staff from 60 employees to more than 250 and launching $1.8 billion in development projects. Embrey was nominated by Nancy Ozuna, partner at BKD CPAs and Advisors. Ozuna recognized Embrey's unique leadership style and the corporate success he's achieved, saying, "Trey has fostered great success for Embrey Partners by growing the company's asset base outside of Texas." Ozuna added, "Trey has directly contributed to the development or redevelopment of tens of thousands of Class-A multifamily units nationwide." 
Embrey provides tremendous support to the construction industry while also ensuring it serves the residential community and the workforce ethically and equitably. Recognizing this industry encompasses a variety of specialties, his broad focus enables him to see beyond Embrey Partners' projects and view development in cities as a whole. Embrey is a member and active supporter of Urban Land Institute–San Antonio, the National Multi-Family Housing Council and the Real Estate Council of San Antonio. As a member and donor for the Founders Council of the University of Texas at San Antonio's Embrey Real Estate Finance & Development Program, he's committed to advancing the industry and the construction workforce.
Concerned about community initiatives and quality of life for San Antonio residents, Embrey has enthusiastically led and supported numerous nonprofit organizations. He's a member of Texas Cavaliers and has served on the board of directors for the Texas Cavaliers Charitable Foundation. He's served on the board of directors for SAMMinistries, Furniture for a Cause and St. Luke's Episcopal School. Embrey has also served as a committee member for KIPP SA and San Antonio Academy. He has donated and volunteered for the Gladney Center for Adoption, KIPP SA, SAMMinistries and the United Way.
Embrey succeeds his father, Walter Embrey, founder of Embrey Partners. A graduate of the University of Texas and a recognized "40 Under 40" leader, Trey Embrey attributes his success to his executive leadership team and staff, who have extensive industry experience with multifamily markets in key areas of development, management, construction, investment and finance. 
The San Antonio Business Journal's 2018 San Antonio C-Suite Awards Ceremony will be held on Thursday, Sept. 20, from 6–9 p.m. at Pearl Stable, 307 Pearl Parkway, San Antonio, Texas 78215. Tables and sponsorships are available https://www.bizjournals.com/sanantonio/.
About Embrey Partners
San Antonio-based Embrey Partners Ltd. is a real estate investment company that is an owner, developer, builder and manager of market-rate multifamily and commercial assets in targeted markets across the United States. Since 1974, Embrey has developed more than 39,000 apartments and over six million square feet of commercial property. Embrey continues to be one of the leading developers in the multifamily sector, with approximately 6,000 units under construction or in development. www.embreydc.com
Source: Embrey Partners
---
Categories: Real Estate Investments
Tags: commercial investment real estate, development, multi-family development, multi-family management, real estate, real estate investments
---