Trauma and Beyond Center® Expands Therapy to Include Intensive Outpatient Program
Press Release
•
updated: Feb 5, 2019
The new programs include newer, state-of-the-art treatment modalities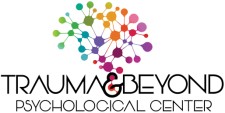 SHERMAN OAKS, Calif., February 5, 2019 (Newswire.com) - Trauma and Beyond Psychological Center®, a renowned center for trauma treatment in Los Angeles, is announcing the opening of their Intensive Outpatient Program (IOP). The center has been known for their outpatient programs for individuals with PTSD, developmental trauma and other trauma-centered psychological disorders such as anxiety, depression, OCD and personality disorders.
The center's founders Dr. Joanne Barron and Dr. Lynne Friedman foresee there will be a large demand for the new IOP program. Staffed by experienced clinicians trained in trauma-focused therapy, the center will be able to offer help for clients with complicated trauma histories.
"This center has been a dream of ours for many years. Noticing the lack of trauma-specific services and knowing how important trauma-informed therapy is in healing prompted us to put together an intensive program where clients would be offered state-of-the-art trauma therapy," said Dr. Barron, co-founder of Trauma and Beyond Psychological Center.
The Intensive Outpatient Programs will allow patients to participate in intensive work while remaining in their home environments. For those coming from out of the immediate Los Angeles area, accommodations can be arranged in local transitional housing. Some may be able to keep on track with their normal work or school routines while getting more highly intensive sessions. Previously not having an IOP track could have prevented a number of individuals from getting treatment because of the lack of the time or career flexibility to participate in inpatient programs. The new IOP also expands upon the normal outpatient programs by adding the ability to offer more intensive treatment from 3-5 days per week.
Trauma and Beyond® works to provide psychotherapy solutions to help individuals who are struggling with various mental disorders stemming from traumatic experiences.
According to Dr. Lynne Friedman-Gell, co-founder, "When treating patients for psychological trauma, it is crucial that providers are specialists in knowing how to work with trauma. Our team is trained to work at a pace that is healing rather than risking retraumatization. This requires specialized training and trauma-specific experience."
For more information or to make a media inquiry, write to Drjoanne@traumaandbeyondcenter.com. Trauma and Beyond Therapy: 4419 Van Nuys Boulevard #206, Sherman Oaks, CA 91403. (818) 651-0725.
Source: Trauma and Beyond Center
Related Media
Additional Links