Website Depot Team Will Work From Home as a Precautionary Move Amid COVID-19 Spread
Press Release
•
updated: Mar 13, 2020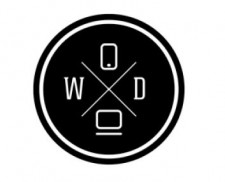 LOS ANGELES, March 13, 2020 (Newswire.com) - Los Angeles Digital Marketing Agency Website Depot is announcing that it will be asking its office staff to mainly work from home as the COVID-19 virus. The company is emphasizing to the public that it is still open for business.
The nature of most of the staff's work is online computer work, so existing and new customers will not be affected with any delays in work or backlogs in communication. Existing clients are able to call any of the company's main lines and will reach a staff member or will be connected to them via a remote callback.
"We're not doing this out of panic or because any one of our staff has contracted this virus. Let that be clear," said Danny Star, CEO of Website Depot, "We're doing this out of an abundance of caution, to keep both our clients and staff safe. Many of the major agencies in our industry have taken this step, and it's time we do so as well for the sake of everyone's well-being."
According to CNN.com many larger tech companies have asked many of its workers to work remotely if they have the ability to. The policy trend started from tech giants as the virus outbreak spread throughout the Seattle region, and as of this week, is now being implemented in offices throughout California.
The only major expected change is that for the near foreseeable future, Website Depot's client and company meetings will need to be held remotely. This can be done using Zoom meetings, Google Hangouts, or traditional conference calls. The company's SEO Services in Los Angeles is expected to keep operations running remotely until the beginning of April. According to Star, there will be a reassessment of the overall situation as it pertains to the coronavirus in the local Los Angeles area at that time.
For more information on the temporary policy, updates on office statuses, or to make a media inquiry, please (213) 332-9255.
Source: Website Depot Inc.
Additional Links