Transformative Results Earn Fulcrum Labs and Aviation Institute of Maintenance ATD's Training Excellence Award
Press Release
-
updated: Jun 17, 2020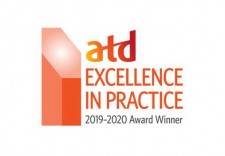 SALT LAKE CITY, June 17, 2020 (Newswire.com) - Fulcrum Labs, the industry leader in AI-powered adaptive learning technology, analytics and training outcomes and its partner, Aviation Institute of Maintenance (AIM), the nation's premier family of aviation maintenance schools, have been awarded the prestigious 2019-2020 Excellence in Practice Award from the Association for Talent Development (ATD), the world's largest association dedicated to those who develop talent in organizations. This award recognizes exemplary practices in workplace learning and talent development that deliver sustained, clear, and measurable results.
Since 2017, AIM and Fulcrum Labs have collaborated to prepare learners nationwide to pass critical FAA certification exams. By leveraging Fulcrum's innovative Adaptive 3.0 learning platform within its FAA-certification prep course, AIM has increased program graduates, encouraged higher exam participation rates, and achieved a transformative improvement of more than 46 percent in FAA certification exams. AIM indicates that these outcomes have empowered the company, already the leader in its field, to set the ambitious goal of producing 20 percent of all FAA-certified aviation mechanics for the industry by 2021 – thus helping the aviation industry move toward unprecedented certification rates and reducing a persistent and critical skills gap.
"The demand for skilled technicians in aviation, manufacturing, welding, energy, and other industries is outpacing the number of people entering these career fields," said Dr. Joel English, Executive Vice President of AIM. "With partners like Fulcrum Labs, we're flipping that paradigm and giving more students the skills and - maybe more importantly - the confidence to fill these lucrative technical career opportunities."
For students studying to receive their FAA certification in aviation mechanics, the two partners have a clear record of success, including:
Consistently improved pass rates to more than 95 percent
Increased the number of graduates sitting for the FAA exams by 25 percent - meaning more students feel confident enough in their knowledge and abilities to take the certifications
Placed 72 percent of graduates in aviation maintenance positions upon certification, with some of AIM's campuses being as high as 81 percent placement
"We empower learners with the skills and confidence to apply what they've learned to improve their careers, and ultimately, their lives," said Patrick Weir, CEO of Fulcrum Labs. "ATD's recognition of this collaborative partnership and our technology's role in helping AIM and its students achieve their goals is further validation of the transformational success we've achieved together."
About Fulcrum Labs
Fulcrum Labs is a cloud-based, SaaS learning solution that is, first and foremost, outcomes-driven, to help its partners meet and often exceed their KPIs. The company's proprietary, Adaptive 3.0 learning platform leverages AI, Machine Learning and data-science-driven predictive analytics to: build and verify learner confidence and subject matter mastery; identify those at risk of not applying the learning; evaluate and optimize the integrity of course content; and foster a culture of learning. Fulcrum Labs has been awarded dozens of the most prestigious industry awards. For more information visit: www.FulcrumLabs.ai.
Source: Fulcrum Labs
Share:
---
Categories: Educational Technology
Tags: Adaptive 3.0 Training Platform, Association for Talent Development, ATD Training Excellence Award, Aviation Institute of Maintenance, Fulcrum Labs
---