TraceFree Announces Complete Cybersecurity Solution for Remote Workers
Press Release
•
updated: Apr 23, 2020
The only virtual private browser offers more security than a virtual private network (VPN).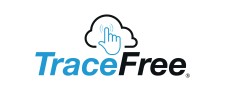 BOCA RATON, Fla., April 23, 2020 (Newswire.com) - TraceFree Corp. www.tracefree.com announces the first browser that keeps data secure like a virtual private network (VPN) but also enables a virus free browsing session.
During the COVID-19 pandemic, corporations are requiring their remote workers to use a virtual private network on their home computers. Unfortunately, they are discovering that their computers are not protected from viruses and malware when using a VPN.
TraceFree encrypts data like a VPN, but all links and attachments are opened safely in the cloud and not on the user's computer. This makes the only virtual private browser the ideal cybersecurity solution for remote workers.
"Businesses want their data to be secure, and remote workers want their computer to be virus-free. TraceFree solves both problems." -Scott Shaffer CEO TraceFree
The Department of Defense and many major financial institutions use a remote browser to keep their end devices and network safe. Small businesses and consumers can now get that same kind of cybersecurity and complete online privacy with the remote browser TraceFree.
TraceFree is available for any Windows OS device and is easy to use. It requires no additional hardware or network configuration.
TraceFree is a fast, private and secure remote browser based on the Firefox web browser.
About TraceFree Corp:
TraceFree Corp. is based in Boca Raton, Florida, and is marketing the world's first virtual private browser that allows web users to surf with anonymity and complete security. It is the only browser that gives the user their own Online Privacy Policy.
For more information, please visit www.tracefree.com or email info@tracefree.com
Source: TraceFree Corp.