Top Orlando-Area, Florida Plastic Surgeon Now Offers ILLUSIO Augmented Reality Breast Simulation to Women Interested in Breast Implants.
Press Release
-
updated: Feb 14, 2018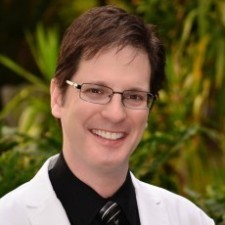 ORLANDO, Fla., February 14, 2018 (Newswire.com) - Founder of Fiala Aesthetics in Altamonte Springs, Dr. Thomas Fiala is a double board-certified plastic surgeon who has been voted as the "Best Plastic Surgeon in Orlando" by both Orlando Magazine and the Orlando Sentinel. Breast augmentation is a significant part of Dr. Fiala's practice, and he recognizes that women should be as educated as possible about decisions concerning their bodies.
Now, with one of the latest advances in Augmented Reality, women can come in for a consult and actually see what they're going to look like with breast surgery. Furthermore, Dr. Fiala can have a real-time visual conversation with his patients to make sure that they fully understand everything that he envisions.
This new breast simulation system has been developed by ILLUSIO, Inc, located in San Clemente, California.  ILLUSIO combines a fluid and lifelike 3D virtual image of a patient's breasts with a live image of her face and body to transform a wall mounted TV into a virtual mirror. The proprietary artistic adapters and deformers allow surgeons to easily manipulate virtual models to quickly replicate any real-life breast characteristics. 
According to Dr. Fiala, "My patients can now see themselves and their future bodies in real time. With the ILLUSIO Augmented Reality system, they can turn side-to-side and in real-time see themselves with all of the size and shape options that I create, enabling them to make informed and confident decisions." 
Dr. Fiala is the first plastic surgeon in the greater Orlando area to offer ILLUSIO. In a survey conducted in 2017 at the largest Aesthetics and Beauty conference, women responded overwhelmingly about the need to have a visual tool such as ILLUSIO available to them during a consult with a plastic surgeon.
97% of women prefer to see a plastic surgeon using ILLUSIO
98% of women say that ILLUSIO would add to their understanding of the procedure and increase their confidence in making a decision
95% of women who already had breast augmentation would have made different decisions if they had ILLUSIO.
Prior to ILLUSIO, the vast majority of women having breast procedures were basing their implant decisions from Before & After pictures of other women. According to Ethan Winner, CEO of ILLUSIO, "Our principal objective is to provide a tool to enable a visual conversation so that surgeons and their patients both have a complete and shared understanding of the procedure."
For women in the Orlando area who are interested in experiencing the ILLUSIO breast simulation system, please contact Dr. Fiala 's office at 800-330-4414.
Source: ILLUSIO
Share:
---
Categories: Virtualization, Beauty and Personal Care, Cosmetic and Reconstructive Surgery, Elective Surgery
Tags: augmented reality, breast imaging, breast implants, breast simulation, canfield, crisalix, illusio, med tech, Orlando plastic surgeon, virtual reality
---
Related Files
Additional Links