Illusio Appoints Rohit Varma to Board of Directors
Augmented Reality Visualization Systems for Plastic Surgery Offers Visual Conversation between Doctor and Patient
Press Release
-
updated: Jul 10, 2018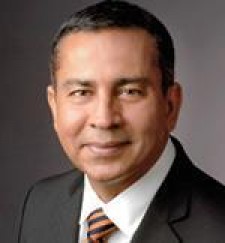 SAN CLEMENTE, Calif., July 10, 2018 (Newswire.com) - Illusio, a global leader in augmented reality visualization systems for plastic surgery, announced the appointment of Rohit Varma, MD, MPH, as an advisor to their board of directors.
Varma brings a vast array of experience to the company. Among his many accomplishments as a globally recognized physician-scientist, he helped develop the Xen implant, a less invasive collagen-derived gelatin stent used in traditional glaucoma surgery. Varma also helped develop imaging techniques that aid in the early diagnosis of glaucomatous optic nerve damage.
Varma served as dean of the Keck School of Medicine of USC when, under his stewardship, the school successfully launched an international expansion project building strategic relationships with universities and teaching hospitals across the globe. In addition, the Keck School obtained more than $140 million in National Institutes of Health grants and ranked No. 1 in funds received per principal investigator. Varma is a top-funded National Institutes of Health researcher, serving as principal investigator for the past 20 years on various studies including those for the World Health Organization.
In response to his appointment, Varma said, "The use of augmented reality technology in surgery is still developing. It is truly remarkable to see how ILLUSIO is building the technology to change the way surgeons and patients make decisions together before, during and after transformative breast surgery. I am interested to see how the technology will advance to include other areas of surgery, particularly oculoplastic procedures for the eye."
Specifically, Varma will be working with ILLUSIO to bring its platform into the plastic surgery departments of various academic medical centers and community hospitals.
Ethan Winner, CEO of ILLUSIO, commented, "Rohit is an internationally recognized clinician, scientist, and translational researcher. We are very pleased to welcome him to the board and look forward to his contributions. His decades of leadership in medical research, clinical trials, and grant funding make him a wonderful addition to our team."
About ILLUSIO
ILLUSIO is a medical software company based in San Clemente, California, providing the next generation in augmented reality technology in plastic surgery. ILLUSIO technology gives patients a real-time visual preview of the results of breast augmentation surgery. Used during a consultation with an ILLUSIO-qualified plastic surgeon, patients are able to visually understand how different implants affect their future body image, which decreases anxiety and increases end-result satisfaction.
Source: ILLUSIO
Share:
---
Categories: Cosmetic and Reconstructive Surgery
Tags: augmented reality, breast augmentation, breast imaging, breast simulation, canfield, crisalix, med tech, plastic surgery
---