Top LED Light Manufacturer: Supplying Best-in-Class LED Strip & Neon Lights - Elstar
Press Release
•
updated: Mar 31, 2021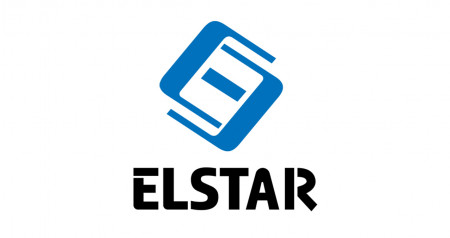 SHENZHEN, China, March 31, 2021 (Newswire.com) - As many governments in many countries across the globe are switching their traditional lightings in public areas with advanced LED lighting, the demand for LED lights has grown exponentially in recent years. Aside from the growing demand, more awareness from the public of the benefits of LED lights will further increase the popularity and need for these lights. Because of these, manufacturers and suppliers of LED lights have doubled their efforts in meeting these demands as well as improving their products due to stiff competition.
Elstar, a leading LED light manufacturer in China, has foreseen these opportunities and the challenges that come with them, particularly in competing with other manufacturers. To stay ahead of the game, the company now offers a range of LED light products that are ideal for an array of applications, including residential, commercial, decorative, and more. The company mainly caters to wholesalers, distributors, project contractors, and brand owners. The company has a factory that houses SMT machines and assembly lines to meet countless orders of clients.
LED Strip Lights
LED strip lights from Elstar operate on a low-voltage DC power source and come in many colors, both fixed and variable. They are flexible and can be cut into different lengths. Some of the LED strip lights Elstar offers include the 3528 CCT adjustable strips, 5730 LED strip lights, and the built-in 4-in-1 5050 RGBW LED strips. You can find accessories including LED strip connectors, strip controllers and amplifiers, dimmers, and more. All of these are equipped with 2.4G technology, ensuring high-frequency wireless control over the LED lights.
LED Neon Lights
Elstar LED neon lights are designed to stand out and are mainly used for decorative purposes and can be commonly seen in billboards, holiday decorations, advertisements, and more. These include the 4*10mm mini LED neon flex strips and the RGB/RGBW/RGBWW LED neon flex available in different sizes.
Why Do Customers Source LED Strip Lights from Elstar?
Elstar has gained many loyal clients from different parts of the world for many reasons.
Elstar can design LED tape lights exactly to the specifications requested by clients.
The company can meet numerous bulk orders in short lead times, thanks to its advanced production warehouse.
All products go through quality testing in every stage of the manufacturing process, including the SMT process, reflow soldering, and glue covering, which result in less than 1% failure.
Elstar's LED lights can be fully customized according to LED type, brightness, colors, and other special requests of clients.
About the Company
Elstar is a top LED lights manufacturer in China and has been in operations since 2009. With its rich experience, Elstar has already extended its operations in Russia, Europe, and the Americas. The company also has many loyal clients across the globe. To know more about the company, visit its website at https://www.elstarled.com/ or contact its sales team through:
sales@elstar-led.com
+86 755 23778014
Source: Elstar Co.,Ltd