Top Construction and Engineering Companies Announce 2019 Earnings Reports
Major construction and engineering companies announce they will release 2019 earnings reports later this month.
Press Release
-
updated: Feb 18, 2020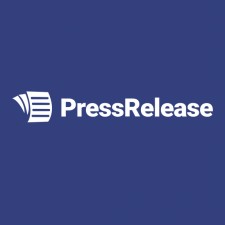 SARASOTA, Fla., February 18, 2020 (Newswire.com) - Granite Construction Incorporated (NYSE: GVA), Fluor Corporation (NYSE: FLR), and EMCOR Group, Inc. (NYSE: EME) are among three of the top construction and engineering companies that have announced the release of 2019 earnings reports later this month on the week of February 17. Together, these companies represent a total market cap of over $8 billion. Small cap companies of $100 million or less announcing earnings reports this month include Debao Property Development (SGX: BTF), Ocean Sky International (SGX: 1B6), and Group Five (GRF: SJ). These companies combined represent a total market cap of just over $17 million.
Granite Construction Incorporated was founded in 1922 and operates as an infrastructure contractor and a construction materials producer in the United States. Based in Watsonville, California, Granite was recently awarded a $14 million contract by the City of Palo Alto for the Highway 101 Adobe Creek Pedestrian/Bike Bridge Project. Construction is scheduled for March 2020 with an expected completion date of spring 2021.
Fluor Corporation, headquartered in Irving, Texas, provides engineering, procurement, construction, fabrication and modularization, operation, maintenance and asset integrity, and project management services worldwide through its subsidiaries. Fluor Corporation's Energy & Chemicals business was recently selected as a project management consultant by Bharat Petroleum Corporation Limited (BPCL) to provide front-end engineering and design services to their Polyols Petrochemicals Project, helping BPCL to meet growing demands for polyols thus reducing India's dependence on petrochemicals imports. 
Headquartered in Norwalk, Connecticut, EMCOR Group, Inc. is a Fortune 500 leader in mechanical and electrical construction services, industrial and energy infrastructure and building services, providing electrical and mechanical construction and facilities services in the United States. Investor sentiment remains stable in regards to EMCOR Group, evidenced by its achievement of compound earnings per share growth of 16% per year. Over the last five years, EMCOR Group, Inc. stock is up 106%.
Debao Property Development is an investment holding company, operating as an integrated property developer in the People's Republic of China. Based in Foshan, the company was founded in 2000 with a market cap of $3.12 million. In December, Debao formed a joint venture with three other parties for land development and continued urban renewal in Foshan City. Debao is optimistic the joint venture will contribute to the company's existing property and construction business, and improving its overall financial position.
Ocean Sky International is an investment holding company, engaging in civil engineering, construction, and related services businesses in Singapore and Cambodia. The company also invests in, develops, leases, and manages properties. In addition, the company is involved in the wholesale and leasing of construction-related machinery, equipment, materials, and supplies. Late in December, Ocean Sky International purchased an office block in Melbourne, Australia, expected to grow and diversify its revenue in the new year. The company's market cap is $9.43 million.
Group Five Limited engages in investments, manufacturing, engineering, and construction businesses in South Africa and internationally. Based in Sandton, South Africa, the company has a market cap of $4.8 million, and recently entered into business rescue following 'significant financial losses.' The business rescue plan is still ongoing.
Earnings reports can indicate a company's trajectory and help shareholders as well as potential investors make informed decisions. PressRelease.com offers affordable regulatory compliant press release distribution for publicly traded and privately held companies looking to grow their reach in the new year. With PressRelease.com, companies get distribution to leading financial media outlets, delivery to investor networks, and SEC-compliant disclosures by taking advantage of a distribution partnership with Accesswire.
PressRelease.com helps public companies save up to 30% on their global financial press releases by switching from other platforms like BusinessWire, GlobeNewswire, and EIN Presswire. For continued news updates of business services companies and or to learn more about saving up to 30% on regulatory-compliant press releases, visit PressRelease.com
About PressRelease.com
PressRelease.com provides simple, flexible, and cost-effective press release distribution services to public and private companies through the most comprehensive networks and media contacts. Through its strategic alliance with Newswire, PressRelease.com can now offer the Earned Media Advantage Guided Tour provided by Newswire to clients.​​
Contact Information
PressRelease.com
Media Relations
Office: 800-998-292
Source: Newswire
Share:
---
Categories: Construction
Tags: Construction, Construction Company, Construction Earnings Report, Construction News, Earnings Report, Engineering, Engineering Company, Engineering Earnings Report, Engineering News, PressRelease.com, PressRelease.com News
---