TimeClick Publishes Blog on Labor Day 2021 Observation and Holiday Time Laws
Press Release
•
updated: Sep 7, 2021
TimeClick's latest blog discusses when Labor Day will be observed this year, laws surrounding the holiday, the history of Labor Day, and more. It also briefly demonstrates how to track holiday time with TimeClick, an employee time clock software.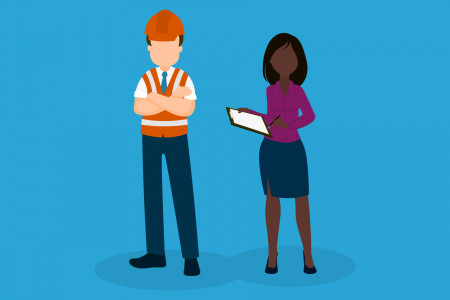 NORTH LOGAN, Utah, September 7, 2021 (Newswire.com) - TimeClick, a time clock software company, published a new blog last Friday regarding this year's Labor Day observance. Grant Esser, Head of Marketing at TimeClick and writer of the blog, describes the purpose of this holiday as "to honor the work and contribution of all workers towards the betterment of our country."
Labor Day is always celebrated on the first Monday of September. This year, we observed Labor Day on Monday, September 6.
The blog also explains that this special holiday is federally observed rather than state observed. Because this is the case, most employers, including ones from government, public, and private companies, will offer the day off to their employees.
Historically, Labor Day was only recognized for federal employees. Finally, in the 1930s, unions encouraged workers - no matter who their employer was - to strike for the day off. Now, almost all employers observe the day every year.
The blog then discusses the laws behind Labor Day and holiday time. It states that you are not legally required to give your employees the day off. You can make the decision based on your unique industry and business needs. However, generally, the day is usually taken off for most workers.
Some exceptions to employees taking the day off may include businesses such as restaurants, retail stores. Employees such as policemen, firemen, emergency services, and even state park officials will also most likely still work for the day.
Along with not being obligated to give your employees the day off, you are also not legally obligated to pay your employees holiday time for the time they don't work, according to the Fair Labor Standards Act (FLSA). However, again, most employers will offer to pay for the holiday time if possible.
Then, the blog gives a brief history of Labor Day. Its popularity grew in the late 19th century, and Oregon was the first state to observe it. By the time it finally became federally observed, almost 30 other states were already practicing it.
Some common Labor Day activities include hiking, boating, football, and spending time with family and friends with good food.
Finally, the blog gives a look into holiday time tracking in TimeClick. Not only can you track other types of paid time off, you can also add an automatic mass time entry so you don't have to remember to manually pay all your employees.
In reference to his blog, Esser stated, "We really hope it helps employers understand what to do about their employees on Labor Day."
So now it's time to kick back, relax, and enjoy the long weekend. You earned it.
To read the full blog, visit https://www.timeclick.com/labor-day-2021-observation-holiday-time-and-more/.
Source: TimeClick