Time Running Out for Victims of Olmesartan Blood Pressure Drugs to Sign Up for $300 Million Settlement, Warns Consumer Safety Watch
All signed and unsigned cases must be submitted by August 25 to be eligible to be part of this settlement.
Press Release
-
updated: Aug 17, 2017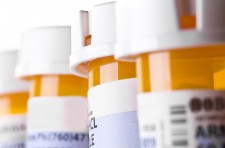 San Diego, CA, August 17, 2017 (Newswire.com) - Individuals who used one of several name brand drugs that contain olmesartan may be eligible to participate in a $300 million settlement recently agreed to by the Japanese manufacturer of the drugs. The group of drugs fall into a class of drugs called ARBs (angiotensin II receptor antagonist). ARBs are a drug class that treat high blood pressure. According to Consumer Safety Advocate Alan Christopher of Consumer Safety Watch, "There are many alternative drugs that are ARBs that do not cause severe gastrointestinal side effects that doctors would have had the option to prescribe instead of this group if they and their patients had been aware of the risks." To get a list of the specific drugs associated with the $300 million settlement please visit the Consumer Safety Watch settlement information page.
For years, the Food and Drug Administration has warned users of the blood pressure medication olmesartan that the drug may cause a serious intestinal condition that can last for months or years. Sprue-like enteropathy is the name of the condition, and it causes chronic, severe intestinal problems, including diarrhea, weight loss and intestinal symptoms similar to celiac disease. However, celiac disease is often misdiagnosed.
Severe Side Effects Associated with Olmesartan and ARBs
Chronic Diarrhea: Diarrhea multiple times per day, every day. Usually takes months to develop.
Severe Abdominal Pain: Serious abdominal pain requiring hospitalization.
Vomiting: Frequent, unexplained vomiting.
Weight Loss: Malnutrition causing weight loss of 10% to 40% of total body weight.
Gallbladder Complications: Removal of gallbladder due to sludging or a low ejection fraction. Symptoms worsen after gallbladder removal.
Dehydration: Due to the amount of liquid lost from constant diarrhea.
Acute Kidney Failure: Due to dehydration as a result of chronic diarrhea.
Pancreas Complications: Removal of the pancreas. Symptoms worsen after removal of the pancreas.
Heart Attack: Due to electrolyte imbalances secondary to malabsorption.
Sprue-like enteropathy: Blunting or flattening of the villi in the small intestine.
Duodenitis: Inflammation of the duodenum (first part of small intestine). Thickening of the small intestine.
Severe Weight Loss: Weight loss often severe enough that it requires hospitalization.
Sign Up
To sign up to be part of the $300 Million Settlement, please visit the Consumer Safety Watch Olmesartan settlement page at:
https://www.consumersafetywatch.com/benicar/need-know-300-million-proposed-benicar-settlement-daiichi
Source: Consumer Safety Watch
Share:
---
Categories: Healthcare and Medical News, Legal Rights, Medical Law
Tags: 300 million, benicar, Blood Pressure, Compensation, Deadline, Olmesartan, settlement
---