Consumer Safety Watch Reports That the Senate Has Voted to Pass the Camp Lejeune Justice Act and the Honoring Our PACT Act
Press Release
•
Jun 17, 2022
According to Chris Powell of Consumer Safety Watch, the vote was 84-14 Thursday to pass the Honoring Our PACT Act, H.R. 3967 (117), requiring broadened Department of Veterans Affairs coverage for toxic exposure related to burn pits and contaminated water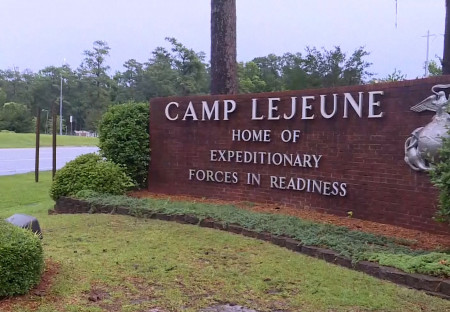 WILMINGTON, N.C., June 17, 2022 (Newswire.com) - The Camp Lejeune Justice Act has been making its way through Congress as part of The Honoring Our PACT Act created to addresses healthcare, presumption of service-connection, research, resources, and other matters related to veterans who were exposed to toxic substances during military service.
The Senate voted 84-14 Thursday to pass the Honoring Our PACT Act, requiring broadened Department of Veterans Affairs coverage for toxic exposure related to burn pits. The vote brings the bill one step closer to law after years of advocacy from veteran support groups and healthcare organizations that have argued a range of health conditions from emphysema to glioblastoma.
According to Chris Powell of Consumer Safety Watch, "The Senate voted 84-14 Thursday (June 16, 2022) to pass the Honoring Our PACT Act. This includes the The Camp Lejeune Justice Act, which made it through the Senate unchanged."
Republican Sens. Richard Burr, Thom Tillis, Mike Rounds, John Thune, Richard Shelby, Tommy Tuberville, Mike Lee, Mitt Romney, Rand Paul, James Lankford, Cynthia Lummis, Mike Crapo and James Risch voted against the bill.
The PACT Act provides eligibility for VA medical care, including mental health services and counseling, to veterans who participated in a toxic exposure risk activity (a qualifying activity that requires a corresponding entry in an exposure tracking record system), served in specified locations on specified dates, or deployed in support of a specified contingency operation.
The bill modifies or establishes the presumption of service-connection for certain conditions or purposes for various groups of veterans.
Rep. Mark Takano said in statement that the House will vote again on the measure, which it passed in March, next week.
The Camp Lejeune Justice Act establishes the presumed coverage for certain illnesses linked to contaminated water at Camp Lejeune. For those who served or lived at Camp Lejeune or Marine Corps Air Station (MCAS) New River in North Carolina between 1953 and 1987, it is highly likely that they had contact with contaminants in the drinking water there.
- Benzene
- Trichloroethylene (TCE)
- Tetrachloroethylene
- Perchloroethylene (PCE)
- Vinyl Chloride (VC)
The above contaminants are known carcinogens and are proven to be harmful to humans.
Exposure to contaminated drinking water at Camp Lejeune has been scientifically and medically linked to the following injuries and illnesses:
- Aplastic Anemia
- Bladder Cancer
- Cardiac Defects
- Kidney Cancer
- Leukemia
- Liver Cancer
- Multiple Myeloma
- Myelodysplastic Syndrome
- Non-Hodgkin's Lymphoma
- Parkinson's Disease
- Systemic Sclerosis/Scleroderma
- Breast Cancer
- Esophageal Cancer
- Female Infertility
- Hepatic Steatosis
- Lung Cancer
- Miscarriage
- Neurobehavioral Effects
- Renal Toxicity Scleroderma
If all goes according to schedule, the Pact Act and Camp Lejeune Justice Act will be law next week.
Source: Consumer Safety Watch