TikiLIVE Offers Refer a Friend Program to Get Paid
Internet Protocol Television (IPTV) Provider Announces New 'Refer a Friend' Program
Press Release
-
updated: Jan 7, 2016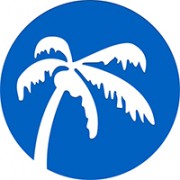 MARATHON, FL, January 7, 2016 (Newswire.com) - TikiLIVE, an Internet Protocol Television (IPTV) Provider, recently announced with new 'Refer a Friend' program where affiliates can refer a friend in exchange for getting paid.
Those who refer their friends to TikiLIVE can now get paid on equipment and subscription sales through a brand new, completely transparent rewards system called the TikiLIVE Affiliates Compensation Plan.
It works this way: For every viewer an affiliate refers to TikiLIVE, the individual who makes the referral receives 12 percent of the subscription fee in a cash bonus. In addition, TikiLIVE pays out up to four levels of commissions and bonuses, which means the potential for exponential growth within a group of friends, families and social networks is great. The service pays up to a 32 percent commission rate.
"We understand the power of referrals and intend to fully harness it and pass it along to our loyal customer base," says Tim Green, Chief Information Officer of TikiLIVE. "TikiLIVE makes it easy to bring the subscribers' favorite channels into one simple-to-navigate Set Top Box interface, allowing the viewer to enjoy all their favorite content at TikiLIVE.com. Now, our "Refer a Friend" program encourages users to promote these wonderful benefits and get paid for doing so."
The benefits of TikiLIVE include premium HD streaming; CatchUP TV; access to premium providers such as Sling, HBO Now, CBS Anytime, and MLB TV; special TV Everywhere Access; Video On Demand; and, more.
One newer feature that has been added to the company's offerings is IndiMusicTV, an online music streaming service that offers listeners a full range of music genre options including Indi Radio, Top Hits, Rock, Metal, Indie, Country, Pop, Hip Hop, R&B, EDM Dance, Party, Workout, Acoustic, Chill, Classical, 60s, 70s, 80s, 90s, and 2000s.
About TikiLIVE
TikiLIVE is an IPTV (Internet Protocol Television) / OTT (Over The Top) platform development and cloud hosting company that deploys enterprise solutions while providing first-in-class hosting to clients. The TikiLIVE team focuses on delivering HD video, including both live streaming video and video on-demand (VOD). TikiLIVE provides its users with a comprehensive set of tools for producing and managing their live HD streaming content.
About IndiMusic.tv
IndiMusic.tv was originally founded in 2004 as a "go to" music video website and then launched as a half hr TV show in 2008 in the NY tri-state area on the independent TV Network WLNY TV10/55. It garnered instant popularity as it was the only game in town to launch, market and expose new indie Music Videos on traditional TV. After three successful seasons, IndiMusic.tv broadened their horizons by launching a world wide mobile TV network partnering with Yamgo TV, a mobile TV start up in the UK. In September 2012, IndiMusic.tv launched as the first 24-7 independent only Worldwide Music Video TV channel and Musician Social Network.
For more information on TikiLIVE or IndiMusicTV, please visit www.tikilive.com. To speak with a representative directly, please call 305-289-4557.
###
Share:
---
Categories: Radio, Television, Phone, Cable, and Internet Services
Tags: Affiliate Marketing, Affiliate Programs, HD Video, IndiMusicTV, internet tv service, IPTV, IPTV provider, IPTV providers, Live Streaming Audio, Refer a Friend Program, Referral Program, TikiLIVE
---