This is My Brave Announces New Mental Health Speakers Bureau
16 Storytellers Selected to Share their Powerful Stories of Recovery from Mental Illness
Press Release
-
updated: Nov 1, 2017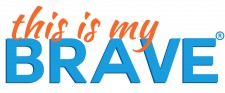 Ashburn, Virginia, November 1, 2017 (Newswire.com) - ​​This Is My Brave, a non-profit dedicated to ending the stigma of mental illness, under the leadership of Executive Director and Co-Founder Jennifer Marshall, announces the launch of a new Speakers Bureau, featuring 16 individuals who are currently in recovery from mental illness or who have been personally impacted by a close friend or family member's mental illness. All of the speakers previously auditioned for and were selected to be storytellers in This Is My Brave shows around the country. In these shows, which have been produced from Boston to L.A., personal stories of individuals living successful, full lives despite mental illness are shared through poetry, essay, and original music, on stage in front of a live audience. The 16 speakers in the Speakers Bureau were selected from the more than 500 storytellers who have shared stories through This Is My Brave.
"The launch of our new Speakers Bureau is an important initiative which serves to further the great work This Is My Brave already does in communities around the country toward the goal of reducing the stigma of mental illness," said Executive Director Jennifer Marshall. "By making some of our most inspiring storytellers available through the Speakers Bureau, we will be able to broaden our reach and have an even greater impact on mental health awareness and understanding. Our speakers focus on a range of topics from PTSD and bipolar disorder to depression, anxiety, and schizophrenia."
The 16 selected speakers are Maria Rose Belding, Rudy Caseres, Sinclair Ceasar, SuzyJane Edwards, Betsy Graziani Fasbinder, Paul Fogleman, Kathleen Frazier, Joseph S. Fusaro, Lauren Kenney, Michael Mack, Hillary Marotta, Tonyia Renee, Julia Robinson Shimizu, Joe Sorenson, Erica Williams, and Ottum Yates. Jennifer Marshall, Executive Director and Co-Founder of This Is My Brave, will also be a featured speaker in the new bureau.
For more information on This Is My Brave's Speakers Bureau or to book a speaker, contact Kate Mallow at kate@thisismybrave.org or 571-274-6118, or visit thisismybrave.org/speakers-bureau.
About Jennifer Marshall, This Is My Brave Executive Director and Co-Founder
Jennifer was diagnosed with Type 1 Bipolar Disorder in 2006 at the age of 26. She's had four hospitalizations within five years – two before any diagnosis was reached, and two more because she was trying to protect her newborn son (postpartum psychosis) and her unborn daughter – and all were because she was unmedicated at the time. Writing her way through life with a mental illness became her way of healing, and her award-winning blog BipolarMomLife has become an inspiration to many. Jenn created This Is My Brave because she learned first hand how powerful and therapeutic it was to live openly and not hide her diagnosis. She wanted to give brave individuals from the community a platform through which to creatively share their stories of living with mental illness to educate and inspire others. She lives outside Washington, D.C., with her husband and two children.
About Our Speakers
Maria Rose Belding is the co-founder and executive director of MEANS Database, a nonprofit tech start-up responsible for recovering more than 1,500,000 pounds of food since its incarnation in 2015. An established writer on hunger and social innovation, Maria Rose has spoken on these issues in 15 states and been recognized by Starbucks, Kellogg's, "The Daily Show with Trevor Noah" and the Obama White House for her work. At 22 years old, she is among the youngest national nonprofit CEOs in the United States and speaks frequently on balancing her work with MEANS with the depression she's lived with since early childhood, and, on request, the PTSD she began to experience after surviving a sexual assault at the hands of her high school teacher. Maria Rose is a rising junior at American University in Washington, D.C., where she studies public health.
Rudy Caseres is an award-winning public speaker, writer, and vlogger who shares his story of living with bipolar. In January 2017 he shared his story for This is My Brave Los Angeles. He has traveled the country to work with the National Alliance on Mental Illness, Mental Health America, Project Semicolon, and the American Association of Suicidology. His content has been featured on The Mighty, Wear Your Label, The S Word, and HealthyPlace. Rudy has proudly lived in San Pedro, CA, his entire life.
Sinclair Ceasar is a higher ed administrator in Baltimore, MD. He enjoys helping students live the amazing story they want to live. Sinclair is the host of "I Needed to Hear That", a mental health podcast. He also sends weekly inspirational emails to over 300 people each Monday.
SuzyJane Edwards has had an interesting life: ER/Jail Nurse. Air Force Veteran. Single parent. Terribly Chic Transsexual Dancing Queen, Actress, and Bon Vivant. These are just a few words to describe her, but the most important words she self applies are happy, fulfilled, and healing.
Betsy Graziani Fasbinder is an author, a psychotherapist, and an advocate for eliminating the stigma of mental illness and feelings of suicide, believing that not only can the truth set us free, but it could just save someone's life.  After losing three members of her family to suicide—and to manage her own history of abuse—Betsy found writing and sharing her stories to be an invaluable part of her healing process. She is the author of Fire & Water (She Writes Press 2013), a novel about loving someone with mental illness, and Filling Her Shoes: A Memoir of an Inherited Family (She Writes Press, 2016), Betsy's story of becoming a second mother to her first son by marrying his widowed dad and how they became a family with grief and gratitude living side-by-side. Betsy lives in Marin County, California, with her husband and son.
Paul Fogleman works at Indiana University as an advisor to students competing for national awards. He serves on the local National Alliance on Mental Illness (NAMI) board and works with the NAMI on Campus group to organize events to raise awareness of the needs of people living with a mental illness. One of Paul's siblings lives with schizo-affective disorder, and Paul was diagnosed with PTSD, which he spoke about at a This is My Brave event in Valparaiso, IN, in May 2016.
Kathleen Frazier is an actress, author, sleep activist, reiki master, MS candidate in Columbia University's Narrative Medicine Program, and a proud alumnus of This Is My Brave's 2015 NYC show. Her memoir, Sleepwalker: The Mysterious Makings and Recovery of a Somnambulist, won the 2017 Independent Publishers Book Award for Best First Book – Nonfiction. As a sleep activist, Kathleen advocates for healthy sleep as a basic human right. She continues to recover from PTSD and is completely recovered (one night at a time) from sleepwalking, insomnia, and night terrors as symptoms of intergenerational trauma. As a lifetime member of The Actors Studio and as a part of her Narrative Medicine studies, she loves exploring the intersections between art, health, and social justice. Kathleen blogs on sleep for Psychology Today.
Joseph S. Fusaro credits music, writing, and photography with helping him relieve his psychosis and depression while living with bipolar 1 (manic depression) in his late teens and 20s. He found that he was able to ground his thoughts with art. He was able to slow down all of the confusion and racing thoughts. The last four years, he has been busy putting the pieces back together. He always makes sure to add that he is "gratefully and patiently learning to live again". He is relentless in his efforts to change the public conversation surrounding mental health, making it an open, more-educated, and less-opinionated conversation.
Lauren Kenney is originally from Buffalo, NY, and recently moved to Washington, D.C. She works as a membership and marketing director at a country club in Maryland. Lauren is active in the mental health community and serves as a board member on the National Capital Chapter of the American Foundation for Suicide Prevention. She also works as the Social Media Coordinator for This Is My Brave. Since being diagnosed with depression, Lauren has advocated for mental health and works to end the stigma of mental illness.
Michael Mack is an actor, playwright, and poet who graduated from the Writing Program at MIT before beginning a 25+ year career as an artist-advocate for mental health. Mack has won numerous prizes for his disarming one-person shows: Hearing Voices, Speaking in Tongues chronicles his mother's life with, and recovery from, schizophrenia; Conversations with My Molester, A Journey of Faith explores Mack's own odyssey through depression and PTSD. His autobiographical solo performances have received prominent coverage in The New York Times, The Washington Post, The Boston Globe, and NPR. Mack has presented at scores of venues for consumers and providers of mental health services, including the National Alliance on Mental Illness, the Clubhouse network, SAMHSA, and This Is My Brave, as well as for the FBI, Yale University, the U.S. Library of Congress, and Harvard Medical School. More at www.michaelmacklive.com
Hillary Marotta is a wife, mother, difference-maker, and self-care champion. She helps reduce the stigma surrounding mental illness by sharing her own stories of lifetime depression and anxiety. She produced and first shared her story in the This Is My Brave show in Harrisburg, PA, a short drive from Hummelstown, PA, where she lives with her husband and two girls. Hillary wants to inspire others to be authentic, kind, and self-care champions of their own.
Tonyia Renee is a speaker, author, advocate, and mother of two who shares her struggles with mental health and bipolar disorder through her spoken word, short stories, blog post articles, and poetry. For more than 30 years Ms. Renee has battled severe depression and Bi-Polar manic episodes that have left her often feeling isolated and alone. A two-time survivor of suicide, she has experienced the valleys and excelled in the mountains that face those with mental illness. Through advocacy and speaking out, she hopes to not only bring awareness to the issues of mental health, but also provide an avenue of hope and encouragement. Battling the everyday struggles of life, she has taken to her strong faith and reliable support system to keep her strong and surviving. Eliminating the stigmas associated with mental illness is the ultimate goal, but educating and inspiring are the battles we choose to get us there! This is my brave, because even when we are weak, our words can make us strong.
Julia Robinson Shimizu has focused her career on providing a voice to disadvantaged communities. She serves not-for-profit organizations in the Los Angeles metropolitan area and is the author of two books. For This is My Brave, she shares the experience of caring for a loved one who lives with a serious mental illness. She is currently developing a solo show based on this subject, titled Wacky Love, Loss, Laughter and Mental Illness.
Joe Sorensen hails from Cedar Rapids, Iowa, where he lives as a social worker by day and singer-songwriter by nights and weekends. Joe lives with generalized anxiety disorder and major depressive disorder and battled anorexia nervosa and derealization disorder in high school and college. Joe believes in the power of listening and telling, community and connection, and he hopes others will feel the belonging and worth he's come to find.
Erica Williams was diagnosed with depression nearly 13 years after attempting to take her own life. Though she still struggles, she has discovered talking about it has helped her, and she found that others understood because of their own struggles. Though it took nearly a decade after her diagnosis to open up about her mental illness journey, she can credit being a part of Survivors Of Loved Ones to Suicide (SOLOS), the American Foundation for Suicide Prevention (AFSP), and This Is my Brave for providing the platform to connect with those who also struggle. She is the wife of a pastor, a mom, front desk personnel for Wright Audiology & Hearing Aides in Belton, MO, as well as performing duties as a board member of the Greater Kansas Chapter of the AFSP, a lead administrator for a SOLOS online group, as well as being a producer for a This Is My Brave show in Kansas City, and a plethora of other titles in life.
Ottum Yates, 33 years old and a Los Angeles native, is an advocate for mental health, those with chronic pain, and authentic living. A writer and public speaker, Ottum shares her story of living with and struggling with her own anxiety, depression, OCD, bipolar, and PTSD since early childhood. A mother and wife, Ottum, manages her mental and physical disabilities with hope and comfort. Leaning into the uncomfortable and just showing up has saved her life.
About This Is My Brave
This Is My Brave, Inc. is a 501(c)3 founded in 2013 by Jennifer Marshall and Anne Marie Ames. Diagnosed with Type 1 Bipolar Disorder in 2006, Jennifer created This Is My Brave because she learned first-hand how powerful and therapeutic it was to live openly and not hide her diagnosis. She wanted to give brave individuals from the community a platform through which to creatively share their stories of living with mental illness to educate and inspire others. Launched by a KickStarter campaign—which led to the first This Is My Brave show being produced in Arlington, VA, in 2014—This Is My Brave's mission is to end the stigma surrounding mental health issues by sharing personal stories of individuals living successful, full lives despite mental illness through poetry, essay and original music, on stage in front of a live audience, through stories submitted and published to its blog, and via its YouTube channel.
Through the sharing of stories and experiences of those in recovery, This Is My Brave provides a sense of community and hope and encourages others to share their stories. By the end of 2017, This Is My Brave will have produced 35 shows in 25 cities in 18 states and the District of Columbia, including two shows in Australia. More than 7,000 audience members will have attended these shows and over 500 individuals will have shared their stories on stage. Through its YouTube channel, This Is My Brave has produced over 530 unique videos which have been viewed more than 93,000 times. This Is My Brave was featured in The Oprah Magazine August 2016 issue and in a feature story in The Washington Post earlier that same year. For more information, visit thisismybrave.org.
###
Source: This Is My Brave, Inc.
Share:
---
Categories: Conventions, Trade Shows, Meetings and Events, Corporate Social Responsibility, Psychology
Tags: health, mental health, mental illness, nonprofit, psychology, public speakers, speakers bureau, storytelling, wellness
---