Third Annual Data Center-Austin Conference Back by Popular Demand!
Press Release
•
updated: Jun 8, 2017
DCAC Corp. is pleased to announce that registration is now open for the 3rd Annual Data Center-Austin Conference (DCAC), which will be hosted at ACL-Live at the Moody Theater on September 12th - 13th, 2017.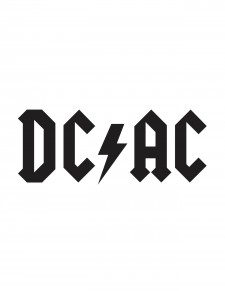 Austin, TX, June 8, 2017 (Newswire.com) - ​​​​​​Having already begun with a running start the last two years, this conference is promised to be even bigger and better in 2017, with the help of the new DCAC steering committee under the continued direction of Kirk Offel, EVP of Platform Delivery at Aligned Energy, and innovator of this unprecedented conference.​
When asked about why DCAC was started, Offel stated, "Too many of the conferences in our industry are either cost prohibitive or merely a copy of another. The genesis of this event was simple – we were purely looking for a disruptive forum for a more meaningful exchange of ideas for the Data Center Industry. We believe that DCAC is the most content-driven networking conference in the industry, plus it's affordable for everyone. We didn't feel that the industry needed another conference, we felt that the industry needed a better conference." ​
"We didn't feel that the industry needed another conference, we felt that the industry needed a BETTER conference."

Kirk Offel, EVP of Platform Delivery, Aligned Energy and Founder of DCAC
ABOUT DCAC ​
DCAC is the largest and most disruptive content-driven networking event of its kind. For the last two consecutive years, this conference has brought together over 500 attendees from across the U.S., representing all aspects of the Data Center Industry, under one roof, to be a part of an ever-evolving event. At the show, attendees will be able to learn from the industry's most respected thought leaders and forward-thinking decision makers, connect with other like-minded individuals, develop powerful relationships and collaborate with C-Level executives, partners, and prospects alike. ​​
According to Offel, "Although the celebrity guest speaker last year, Gary Busey, was a much-needed change of pace to the traditional Data Center conference keynote speakers, in order to shift toward more content-focused this year, we are excited to be able say that DCAC will be headlined by one of the highly esteemed and innovative members of Founders Fund."​
What started off as a single day conference has now grown to become a multiple-day event. This year's conference will span two days, with plenty of networking opportunities incorporated throughout. ​
Day One, September 12th, will be packed with fun networking events designed to taste a bit of the finest Austin has to offer. Attendees can participate in showing off their golf skills on a world-class golf course at the all new DCAC Golf Tournament. There will also be opportunities to tour facilities of local Data Center providers, attend two main social networking events, experience some of Austin's legendary food trucks, and wrap the day up by enjoying an outstanding live concert by the world-renowned entertainment group: THE DAN BAND!!
Day Two, September 13th, will host the Data Center Industry's most premier and innovative speakers, exploring how they, as influential decisions makers, describe their technology needs of today, which will powerfully impact the growth and future trends of our industry tomorrow. Discussion panels will consist of thought leaders and influential members of the Data Center World, who will expand on the future directions of technology and the impact of these approaches on the various aspects of the industry.
To keep the Texas vibe going, authentic BBQ will be provided for lunch by one of the most famous, award-winning BBQ Pits in the nation. After a day full of thought provoking, high quality content at the conference, it will be time to kick up your heels during a full night of networking opportunities to experience the jubilant Austin nightlife alongside the greatest people in the Data Center Industry.
Sponsorship packages have been finalized and have been distributed and offered to each of last year's sponsors for first right of acceptance, and the DCAC Team is currently open to inquiries for new potential sponsors. DCAC is already on track to bring the majority of last year's sponsors on board for round three this year. The first round of committed sponsors will be announced with the launch of the brand new, official DCAC website coming soon. The new DCAC-Live website will contain the vital information regarding registration, sponsorship, schedules, speakers, sponsors, etc. If interested in available sponsorship opportunities, please contact David Isaac at DavidI@dcac-live.com.
Despite minor changes to improve on the overall experience of DCAC, the focus to bring a fresh, innovative approach to a Data Center Conference will not change. This year's show will continue to bring you the purposeful events for networking with other influencers and decision makers of the industry, a chance to listen to quality content regarding the innovative and progressive trends, as well as a whole lot of fun at the "Anti-Conference of Data Center Conferences" – The 3rd Annual DCAC 2017!
Questions regarding registration, sponsorship or the conference in general are welcomed by David Isaac at DavidI@dcac-live.com.
Source: DCAC Corp.
Related Media