The Data Center Austin Conference Announces Top Data Center Industry Influencers to Speak at DCAC 2018
Press Release
•
updated: Jul 25, 2018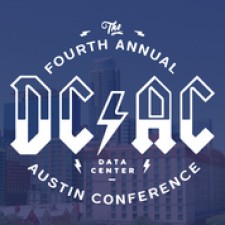 AUSTIN, Texas, July 25, 2018 (Newswire.com) - DCAC 2018 is bringing the Who's Who of the data center industry to push the edge of disruption in trending thoughts, technologies, and future tech demands which directly impact the data center industry. Coming soon to downtown Austin's Brazos Hall, September 11 -12, this Fourth Annual Data Center Conference promises to be the best one yet. Schedule of events, tickets and sponsor/partner information available at www.dcac-live.com.
Intel's John Healy and Deloitte Consulting's David Linthicum are on the esteemed line-up as key speakers at this year's conference. In addition to the recently announced keynote speaker, Kareem Yusuf, Ph.D., General Manager of IBM's Watson IoT, DCAC is upping their game this year, ever-evolving to bring unmatched content from the most technologically advanced companies and the data center industry's most influential leaders.
As vice president in Intel's Data Center Group, Healy is the general manager of the company's Software Defined Datacenter Solutions Group (SDSG), with overall responsibility to deliver solutions that align with Intel's strategy to shape the future of agile, software-defined data centers for communications, enterprise, and cloud service provider markets. He leads a multinational team which delivers the innovation, software, and ecosystem solutions for Intel® Rack Scale Design. Healy is a specialist in software-driven industry transformation, with more than 25 years of leadership experience in the technology industry.
Apollo Research has just named David Linthicum the #1 cloud influencer. As Deloitte Consulting's Chief Cloud Strategy Officer, Linthicum is a cloud computing thought leader, executive, consultant, author, and speaker. As the author of more than 13 books and 5,000 articles, he is a highly sought conference speaker and industry expert for the broadcast media. Linthicum has been a CTO five times for both public and private companies, and a CEO two times in the last 25 years. He has expanded the vision, of both startups and established corporations, as to what is possible and achievable.
Having successfully established themselves over the last three years, DCAC is THE data center conference to attend this year, if you are part of the data center industry in any facet. DCAC excels at being the most disruptive, relevant, content-rich conference, with the best, most extreme networking opportunities available in the industry.
About DCAC - The Data Center Austin Conference (DCAC) is the most disruptive, relevant, content-driven networking event of its kind. For the last three consecutive years, this conference has brought together over 500 attendees from across the U.S, representing all aspects of the data center industry, under one roof, to be part of an ever-evolving event. At the conference, attendees will be able to learn from the industry's most respected thought leaders and forward-thinking decisionmakers, connect with other like-minded individuals, develop powerful relationships and collaborate with executives, partners, and prospects alike. For more information about attending and/or sponsorship opportunities for the 2018 conference, visit www.dcac-live.com or email info@dcac-live.com.
Source: DCAC Corp
Related Media