The Zebra's Cofounder Joshua Dziabiak Departs C Suite Roles
Press Release
•
updated: Jun 25, 2020
The serial entrepreneur will remain on Board of Directors and focus on new ventures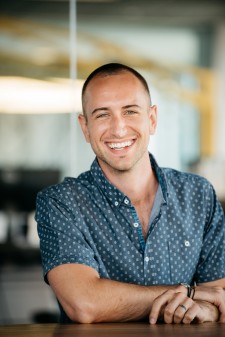 AUSTIN, Texas, June 25, 2020 (Newswire.com) - Eight years after co-founding the nation's leading insurance comparison site, The Zebra, Joshua Dziabiak is stepping back from day-to-day operations and his roles as Chief Operations Officer and Chief Marketing Officer. He will remain an active member of The Zebra's Board of Directors.
Noting his passion and "sweet spot" for starting and building companies from the seed stage through successful high-growth fundraising rounds, Dziabiak's departure comes on the heels of a three-month sabbatical. In that time, Dziabiak set his sights on new opportunities to grow businesses and ideas from the ground up.
"I've never been more confident in The Zebra than I am today. Our CEO Keith Melnick and the leadership team are truly remarkable, and I know that they have what it takes to see the company through to even greater heights," says Joshua Dziabiak, co-founder of The Zebra. "Despite the pandemic, we've been fortunate to have just closed our largest month in company history - nearly doubling our run rate since the beginning of this year. This type of excitement and growth momentum can often distract founders from realizing when it's time for them to step aside and let others step in. I know what I'm best at, and I also know that there are better people for the job as the company tips new levels of scale."
"I am thrilled for Josh as he makes space to pursue the kind of opportunities he thrives in, ones where he can create and run things from the inception of an idea through its realization. Josh is truly gifted at turning new concepts into impactful businesses. While I am sad to see him go, I am very excited for his next ventures," says Keith Melnick, CEO of The Zebra.
"Having watched Josh help grow The Zebra's business exponentially for many years now, I'm excited to continue to serve alongside him on the Board and draw from his deep knowledge of the insurance space for many years to come. Josh is an incredibly talented entrepreneur and leader," says John Locke, Partner at Accel.
Dziabiak's fifth startup will be consumer-focused and centered around a social mission. He will be exploring ways to help tackle the pervasive problem of misinformation and unreliable content that litters the digital world. He plans to remain in Austin, a city he "could not have built this business without."
Source: The Zebra