The Vancouver Filmdance Festival 2018
Press Release
•
updated: Aug 23, 2018
The Vancouver Filmdance Festival (a precursor of the upcoming World Film Fair in New York) was held from July 12-14, 2018 at Vancity Theatre, 1181 Seymour St, Vancouver Vancouver BC BC V7M 3K2 Canada.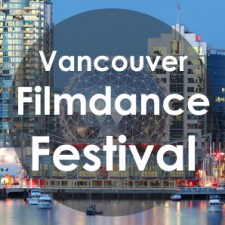 NEW YORK, August 23, 2018 (Newswire.com) - The Vancouver Filmdance Festival is a premier annual event in that lively and culture-rich city, and this year, as ever, a wide variety of unique and inspirational new films were showcased. The Festival fulfilled its intention of bringing to an appreciative audience, a miscellany of thought-provoking moving pictures from both Canadian filmmakers and others from around the globe.
Representatives from all branches of the independent film industry were delighted to attend and rub shoulders with each other in an informal and friendly setting and, of course, discuss recent work and upcoming projects. The attendees included filmmakers, screenplay writers, cinematographers, distributors and other industry professionals.
Many excellent and meaningful films were shown at the Vancity Theatre Theater, and more than 15 award categories were competed for. The chosen winners were selected by an international panel of highly respected and very experienced film professionals. The film categories included the best crime film, best short thriller, best inspirational film, best mystery film and best experimental film. Other awards were given for individuals in their own areas of expertise.
The judging panel of the festival reflected its true international flavor and was led by Swedish-American award-winning writer, actor, producer and director, Bo Svenson. The local film industry was well represented by Canadian actress, singer and filmmaker Desiree Elle, and the prestigious line-up was completed by American film marketing specialist Val Verse and Brazilian cinematographer Marcelo Brasil. The panel deliberated at length over a field of high caliber movies.
The Vancouver Filmdance Festival had several sectors specializing in different aspects of filmmaking. The "Investor's Sector" was designed to give filmmakers advice and greater access to investors and to help them with unexplored ways of finding funding and sponsorship of their work. The 'Marketing Sector' was created in response to a need to offer help and advice about methods of promotion and advertising for the films of artists on a limited budget. The "Film Distribution" sector fulfilled its aim as a catalyst between filmmakers and distribution companies to ensure that films would go beyond the Canadian border to the USA, Europe and parts of Asia.
The Vancouver Filmdance Festival proved to be a very successful three-day event in the run-up to the World Film Fair which will take place in New York City from 26 -31 of October 2018. Many of the Vancouver participants will doubtlessly add to their positive experiences and meet up again in NYC.
For more details on the Vancouver Filmdance Festival please visit http://vancouverfilmdancefestival.com.
Source: World Film Fair
Related Media
Tags