The Utilities' Attempt for Making Solar Less Attractive Backfired
Southern California Edison is entering solar "new world order"
Press Release
-
updated: Jun 7, 2017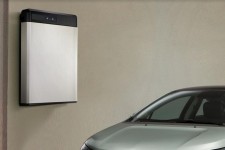 Irvine, CA, June 7, 2017 (Newswire.com) - On July 1, the Southern California Edison utility territory, which includes 50,000 square miles across Orange, Los Angeles and Riverside Counties, will be entering into a solar new world order. Net metering 2.0, or the newest set of rules for solar customers, will go into effect at the start of next month.
Solar advocates feared the new solar rules, which resulted from the 2013 legislation Assembly Bill 327, were introduced to kill the industry. While that may have been the intent of Assembly member Henry Perea's bill as he now lobbies for oil in Sacramento, it has had the opposite effect.
"It's ironic that the utilities worked together to try to make solar unattractive, but it drove innovation and leaders in California to provide a solution," said Daniel Sullivan, founder and president of Sullivan Solar Power, the top provider of LG Chem battery systems in the state of California, "The amount of compensation the utilities are offering to people producing power is going to be reduced, however batteries allow energy to be stored during the day and used in the evenings, maximizing the return on investment for solar." 
The new solar rules, which have been in effect in the San Diego Gas & Electric and Pacific Gas & Electric utility territories since last year, are not stopping Californians from signing up to go solar. For most homeowners, going solar with net metering 2.0 is still more attractive financially than sticking with the investor-owned utility, and now there's a rebate for a battery that can protect solar customers from future utility changes.
The state of California is encouraging homeowners and businesses to install batteries for their properties by offering financial incentives. On May 1, the state of California re-opened the Self-Generation Incentive Program (SGIP), which provides preferential rebates for batteries that are paired with solar power systems. It is a multi-step program where incentives reduce over time. Many applicants in the first step were able to have their entire energy storage unit paid for by the state rebate and are possibly eligible for a 30 percent federal tax credit. The second step of the program opened on June 5 and is currently open.
To help homeowners understand the changing solar rules and how solar with batteries are changing the energy landscape, nonprofits Center for Sustainable Energy and Climate Action Campaign have put on a series of educational solar events sponsored by Sullivan Solar Power. For details about a seminar near you to learn about the changing solar rules, visit www.solarseminar.info.
###
Source: Sullivan Solar Power
Share:
---
Categories: Business Technology, Educational Technology, Energy, Environmental Protection, State or Provincial Government, Alternative Energy
Tags: California, energy independence, rebate, renewables, SGIP, solar
---