The Popular Shake Shakeology Reviewed by Nutrition Experts
Results, Side Effects, ingredients, & more.
Press Release
-
updated: Nov 2, 2016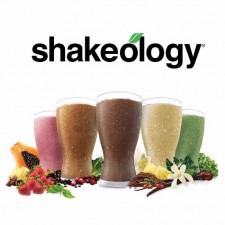 Los Angeles, California, November 2, 2016 (Newswire.com) - Shakeology is a meal replacement shake sold as a nutritionally well-rounded weight loss solution that improves overall health. The popular weight loss product review website Customer Health Guide has had its nutrition experts determine whether or not Shakeology is as good as advertised.
Customer Health Guide is a leader in providing unbiased reviews from nutrition experts that fully understand the science of what makes a healthy and effective product. They provide easy to read reviews that simplify the complex science of how ingredients work together, what they can do in the amounts added, and they thoroughly research brands like Shakeology to help people understand their capabilities and what potential concerns exist.
Their Shakeology review showcases the fact that there is an increased amount of sugar and cost than other meal replacement shakes. A simplified FAQ section is also offered to help answer the most common customer questions about returns, taste, the sweeteners used, and the total cost and serving size of each bag of Shakeology.
An easy to understand graph is featured which further gives an easy explanation as to how Shakeology ranks with other meal replacements. This graph showcases the following criteria and reveals how Shakeology compares:
"Effectiveness": 76%
"Consumer Reviews": 79%
"Quality of ingredients": 84%
"Cost": 65%
"Money Back": 81%
"Overall Rating": 77%
A full review from the website is available here http://customerhealthguide.info/shakeology-review-is-it-safe/
The benefit of such a review is that you don't need the following:
• Expertise in complex nutrition information. Each ingredient has an effect that is complex, and when mixed with other additives there is a symbiotic change that affects the body. Understanding this can be difficult as the information has to be carefully researched from wordy and scientific language. A lot of it does not make sense unless one has a good understanding of different fields of science.
• Time and effort to compare and contrast. You not only know the good and bad of Shakeology, but you can see how it compares to other meal replacements. This makes it easier to make the right decision for a meal replacement shake that meets one's standards.
• Saving money instead of purchasing something that does not meet your demands. You can identify exactly what Shakeology has to offer and prevent having to spend money and time to sample something which you may not like.
• Good research on everything that makes up Shakeology. This includes a review of customer opinions, company history, what the fine print is of their return policy, and any special considerations that can only be found by conducting hours of research by a certified nutrition expert.
The Customer Health Guide website features many reviews and articles on weight loss and fitness. They also provide brief, easy to understand summaries for people who simply want to identify key features. The official Shakeology review can be discovered via the link here http://customerhealthguide.info/shakeology-review-is-it-safe/
Contact:
Any questions and inquiries can be directed to the website contact form: http://customerhealthguide.info/contact-us/
The official website homepage is: Consumer Health Guide.com
Source: Customer Health Guide
Share:
---
Categories: Business News, Healthcare, Active and Healthy Living, Lifestyles, Sports-related Business
Tags: meal replacement shake, Shakeology, supplement businesses, weight loss shake, weight loss supplement
---