The Light Committee™ Moves Its Headshot Studio to Montrose, Calif., in the Los Angeles Area
Press Release
•
Mar 23, 2022
The Studio Upgrades Include More Abundant Free Parking, Larger Studio Space for More Background Options, and a Storefront on Honolulu Ave., Long Used by Movie Studios for Major Productions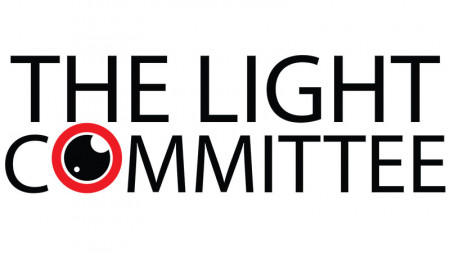 Montrose, California, March 23, 2022 (Newswire.com) - The Light Committee™, an award-winning Los Angeles-area headshot studio, has upgraded its studio location with a move to Montrose, Calif., considered the Glendale area and part of the Los Angeles metro area. The new studio is larger overall, has more abundant free and paid parking, and is located on the quaint street of Honolulu Ave., long used by major movie studios for major film shoots.
The new studio features a storefront facing Honolulu Ave., right in the heart of the popular street with the locals. The street is ideal to use during natural light headshot sessions. The studio is located equally around 12 miles north of downtown Los Angeles and the NoHo Arts District in the San Fernando Valley. It is also only eight miles west of Pasadena. The new address for The Light Committee is 2266 Honolulu Ave., Montrose, CA 91020.
Actor Headshots in Los Angeles
One of two primary services The Light Committee offers is amongst the best actor headshots in Los Angeles. Aspiring actors seeking to get agent representations or experienced actors looking to update their headshots for casting opportunities frequent the studio. Session options include covering the ability to get commercial looks and theatrical looks. This can be done with studio lighting or natural light sessions.
Corporate Headshots in Los Angeles
The second primary service is in offering corporate headshots or business professionals with headshots. There are many types of business professionals that come to the studio for headshots. They include accountants, attorneys, chefs, CEOs, CTOs, doctors, entrepreneurs, marketing executives, real estate agents, technology professionals, and more. Sessions can include in-studio or natural light and also for multiple looks. The studio also provides mobile headshot services where the headshot photographer goes to the place of business rather than employees having to come to the studio.
About The Light Committee
The Light Committee is an award-winning headshot photography studio located in Montrose, Calif., within the greater Los Angeles area. It offers photoshoots with a focus on individuals rather than groups. This includes actor headshots, corporate headshots, model digitals, lifestyle photoshoots, and other photoshoots for individuals. From more than 1,200 photographers researched during 2019 to 2022, Expertise.com independently rated The Light Committee as being in the top 1% (top 34 out of 1,290) of the best portrait photographers in Los Angeles. Learn more at https://thelightcommittee.com/.
Note: The Light Committee is a service mark of a California S Corporation. Whether noted or not, references to other certain words or names may be trademarks or registered trademarks of their respective owners. All images produced are protected by U.S. Copyright Law.
Source: The Light Committee