The Interval Fund Is Another Step in the Accelerating Real Estate Investment Evolution, Observes CapStack Partners' CEO David Blatt
Press Release
•
updated: Sep 20, 2017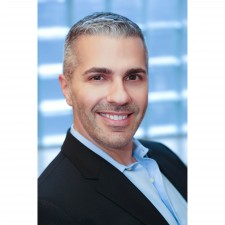 NEW YORK, September 20, 2017 (Newswire.com) - Over this last bull market cycle, there has been growing interest among retail investors in the real estate asset class. Historically, individual investors have made such investments in one of two forms: 1) publicly traded REITs; and 2) direct property investments. This created a dynamic whereby individuals could access either the most liquid of real estate investments in the form of public equities, or the most illiquid in the form of a direct property investment.
Rarely did retail investors, or their financial advisors, have access to private equity real estate fund vehicles. That's because investment managers have traditionally targeted institutional investors (e.g. pensions, endowments, life companies, etc.) and structured their fund vehicles to meet the needs of this investor universe. This is primarily because these types of institutions could easily make the multimillion dollar minimum investment requirements and illiquidity associated with traditional private equity real estate funds.
However, investment management firms eventually began to recognize the immense opportunities associated with the growing number of retail investors seeking access to alternative investments, especially real estate. Collectively, these 'mom-and-pop' investors controlled billions of dollars that could be put to work in private equity real estate vehicles … if they were structured in a way that provided direct access to institutional investments and enhanced liquidity. Enter the interval fund.
In 1992, the SEC created the interval fund in response to the rigid structures of open-ended and closed-ended funds, as defined under the 1940 Investment Act. An interval fund is a hybrid vehicle that seeks to strike a balance between private real estate investments that offer higher yields and public real estate investments that offer liquidity. Interval funds price their shares daily on a Net Asset Value (NAV) basis and investors can purchase shares anytime. Rather than be publicly listed or offer daily redemptions similar to a mutual fund, interval funds allow investors to redeem a certain amount of shares at periodic intervals (monthly, quarterly, semi-annually, and annually).
Recently, investment management firms have begun to take advantage of the interval fund to access retail capital for real estate investments. The attractive features of the interval fund that are more conducive to individual investors are the low required investment minimums, and the transparency afforded by SEC reporting requirements. But that's not all. Real estate focused interval funds also offer exposure to a wide range of investments including listed, non-listed, public and nonpublic investments. Altogether, these features create a means by which retail investors and their financial advisors can access higher quality/higher return alternative investments in real estate.
When one considers the pace of evolution in the real estate investment industry, one can correlate the recent acceleration of new and repurposed investment vehicles to growing interest in the asset class – REITs gained popularity in 1990s, CMBS over the 2000s, private equity funds in the last decade, and more recently, growing retail investor interest in real estate that led to the interval fund. This evolution is a reminder that while real estate is generally a high priced, slow moving, fixed asset, the groups investing in real estate remain creative and resilient in the ways they structure the investments to access its rewards, while mitigating its risks. It makes for exciting times ahead for the space.
About CapStack Partners
CapStack Partners is an alternatives-focused investment bank and investment advisor specializing in the real estate, hospitality, infrastructure and energy industries. Founded and led by capital markets expert David Blatt, CapStack provides a full range of services including project financing, private placements, mergers and acquisitions, loan syndications, workouts and dispositions, and strategic advisory. In addition, the firm provides managed account solutions for those seeking investment opportunities in the alternatives space. CapStack's diverse range of clients include private and publicly traded companies, family offices, and other not-for-profit institutions such as universities and municipalities. For more information about CapStack, please visit: www.capstackpartners.com.
Media Contact:
Jason Chudoba & Brendan Terry
646-277-1249 | Jason.Chudoba@icrinc.com
203-682-8212 | Brendan.Terry@icrinc.com
Source: CapStack Partners
Related Media