CapStack Partners Acquires Office Properties in Raleigh-Durham & Winston-Salem, North Carolina
Press Release
•
updated: Dec 3, 2018
The company's investment banking group acted as debt adviser for the acquisitions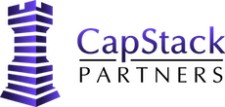 NEW YORK, December 3, 2018 (Newswire.com) - CapStack Partners is pleased to announce the acquisition of two office properties totaling 87,468 square feet, one in Chapel Hill and the other in downtown Winston-Salem, North Carolina.
"We are very excited to add these two assets to our Southeast portfolio," said David Blatt, CEO of CapStack Partners. "They are both exceptionally well-located in high growth markets that are development constrained." He continued, "These acquisitions are an excellent example of CapStack's ability to identify and act on opportunities that preserve and create value for our investment clients."
88 Vilcom Center Drive is a 36,207 SF office property located in Chapel Hill, a desirable submarket of Raleigh-Durham. A lender that had previously foreclosed on the property was the seller. One Salem Tower is a 51,261 SF office property located in a prime location of downtown Winston-Salem. CapStack will implement a reposition plan to unlock embedded value and cash flow opportunities.
Blatt added, "The co-working office model really caters to the millennial startup workforce. It provides flexible, built out, full-service space to the individual. We intend to reposition these properties into high-quality office that will serve the next level in that startup's growth – when the company needs larger, dedicated, yet still flexible, space."
CapStack's investment banking division secured the debt financing for both properties. Blatt commented, "We began 2018 with the aim of further leveraging our capital markets advisory and investment management solutions for our clients' benefits. We managed to achieve this goal through a series of strategic initiatives that have strengthened our platform, diversified our offerings, and positioned us for continued growth into 2019."
About CapStack Partners
CapStack Partners is an investment bank and investment adviser specializing in the real estate, hospitality, infrastructure and energy industries. Founded and led by capital markets expert and international public speaker, David Blatt, CapStack provides managed account solutions for those seeking investment opportunities in the alternatives space. In addition, the firm provides a full range of investment banking services including project financing, private placements, mergers and acquisitions, loan syndications, workouts and dispositions, and strategic advisory. For more information about CapStack, please visit www.capstackpartners.com.
Media Inquiries:
mediarelations@capstackpartners.com
Source: CapStack Partners