CapStack Partners Acquires 475-Unit Nashville Multifamily Portfolio
Press Release
•
updated: Jan 17, 2018
Executes first transaction within scope of recently launched multifamily investment mandate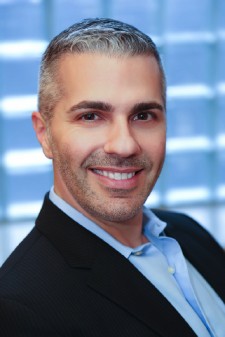 New York, NY, January 17, 2018 (Newswire.com) - ​​CapStack Partners ("CapStack"), the alternatives-focused investment bank and investment advisor, is pleased to announce the acquisition of a three-property, 475-unit multifamily portfolio in Nashville, Tennessee.
This is the first transaction that CapStack has executed within the scope of the investment mandate it secured in August to acquire value-add and opportunistic multifamily assets across the Southeast, both directly, as well as with established local operators and developers. CapStack partnered with MACC Venture Partners, a Southeast-focused multifamily operator, to complete this transaction.
"This acquisition directly aligns with our investment parameters," said David Blatt, CEO of CapStack. "Each property is exceptionally well-located, has a stable operating history and offers a significant value-add opportunity. We intend to reposition the portfolio into high-quality workforce housing to capitalize on the strong demand for this type of product in Nashville."
The Nashville portfolio includes The Vistas, a 205-unit property; Fawnwood Apartments, a 158-unit property; and Archwood Meadows, a 112-unit property. The garden-style communities are located in desirable, high-growth submarkets of Nashville. CapStack plans to implement a multi-million dollar renovation and repositioning program across the portfolio to unlock embedded value and cash flow opportunities.
Blatt continued, "When I launched CapStack, the broader vision was always to build an institution that blends highly informed capital markets advisory with investment management solutions for clients seeking alternative investments like real estate. Over 2017, we managed to achieve this goal through a series of strategic initiatives that have strengthened our platform, diversified our offerings, and positioned us for continued growth into 2018."
CapStack enjoyed a banner year in 2017, having successfully grown and diversified its business to meet the needs of its evolving roster of clients. Most notably, CapStack launched its agency loan origination platform in March and added investment advisory to its financial services capabilities in July, enabling it to tailor and manage investment solutions on behalf of its clients.
About CapStack Partners
CapStack Partners is an alternatives-focused investment bank and investment advisor specializing in the real estate, hospitality, infrastructure and energy industries. Founded and led by capital markets expert David Blatt, CapStack provides managed account solutions for those seeking investment opportunities in the alternatives space. In addition, the firm provides a full range of advisory services including project financing, private placements, mergers and acquisitions, loan syndications, workouts and dispositions, and strategic advisory. For more information about CapStack, please visit: www.capstackpartners.com.
Media Contact:
mediarelations@capstackpartners.com​
Source: CapStack Partners