The Importance of Having a Foreclosure Defense Attorney, According to Stevens & Goldwyn, P.A.
Press Release
-
updated: Sep 30, 2019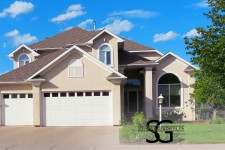 FORT LAUDERDALE, Fla., September 30, 2019 (Newswire.com) - Foreclosure can be extremely upsetting to the parties involved, which is why it is important to have an attorney on call who can effectively negotiate with banks for a fair repayment plan.
Foreclosures can occur when a borrower fails to make payments on the loan of their real estate property, also known as a mortgage. If the borrower fails to make payments, the lender may foreclose on the lien or mortgage, which means the property is sold to cover the loan debt.  
​How foreclosure works in Florida
​Florida foreclosures move quickly. Once served with foreclosure papers, a property owner has 20 days to respond. if they fail to submit a proper legal response, a default can be entered against the property owner, which sets into motion the judicial sale of the property. 
​How to fight foreclosure
1. Payment negotiation. ​Property owners can arrange a payment plan with the bank or mortgage company, also referred to as a loan modification agreement or forbearance. While there are credit counseling companies and renegotiation specialists who may offer to help an owner work out a bank payment, they are limited in their capabilities. 
2. Foreclosure litigation. ​Legal errors on the part of the lender may allow parties to litigate the foreclosure. An attorney can review the situation to advise on the prospects of foreclosure litigation.
3. Chapter 13 bankruptcy. ​Under the bankruptcy code, you may qualify for chapter 13 bankruptcy. A court-approved payment program allows you to pay the mortgage company over a three or five-year period. 
4. Assistance Programs. ​In certain situations, a property owner may qualify for help from public agencies or charitable foundations.
About Stevens & Goldwyn: The homeowners' association attorneys at Stevens & Goldwyn, P.A. are experts in condominium law, contractual disputes, and HOA litigation. They specialize in representation for homeowners associations, assessment collection, foreclosures, civil litigation and more. Stevens & Goldwyn, P.A. is located in Plantation, Florida, and provides services throughout Florida, including Fort Lauderdale, Miami, Palm Beach, Plantation, Pembroke Pines, Miami Beach, Pompano Beach, Hollywood, Aventura and more.
Arrange a free, no-obligation consultation to discuss any legal concerns with a partner of our firm. Stevens & Goldwyn, P.A. looks forward to answering questions and seeing how they can meet any legal needs. Call us at 954-476-2680 or contact us online today.
Source: Stevens & Goldwyn, P.A.
Share:
---
Categories: Real Estate Law
Tags: community associations, foreclosure law, home owners' associations, residential law
---