The HT Group Promotes Stephanie Grubbs to Practice Director - Staffing Group
Press Release
•
updated: Nov 9, 2020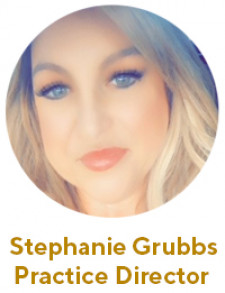 AUSTIN, Texas, November 9, 2020 (Newswire.com) - The HT Group has promoted Stephanie Grubbs to Practice Director -Staffing Group overseeing the sales and delivery of temporary and contract staffing services in Austin. Grubbs had previously served as the Staffing Manager in Beaumont, Texas, and will be relocating to Austin for this new position.
"Stephanie excelled in Beaumont and was ready to jump in to help Austin during our most recent hiring ramps. She is a great example of a culture fit – she pushes to succeed and does it with a smile," says The HT Group President Chad Macy.
The Staffing Group is a critical part of The HT Group's ever-expanding service areas, which also includes the IT Staffing & Recruiting Group, Executive Search Group, and Advisory Services. Taking Grubbs' previous role as the Staffing Manager in Beaumont is April O'Brien.
"Working for The HT Group has been a true blessing for me. Coming from the corporate staffing world, The HT Group has given me opportunities I only dreamed of," Grubbs says. "Taking over this position as a Practice Director, I know I have some big shoes to fill. I am looking forward to meeting with and growing the team and getting to know all of the wonderful clients in Austin."
"In her role as Staffing Manager, Stephanie consistently exhibited the core values that are at the center of The HT Group," says The HT Group Founder and CEO Mark Turpin. "She now brings those same values to her work overseeing the entire general staffing recruiting function."
About The HT Group
The HT Group is a comprehensive management consulting, staffing, and recruiting firm built upon the foundation of integrity, transparency, and trust. Deeply rooted in its communities, The HT Group's philosophy is to change lives, one job or one project at a time. With an agile core, The HT Group team delivers services through contract, direct hire, management consulting and advisory services. The HT Group strives to go above and beyond and truly empower its clients.
Recognized by Forbes as a Top Recruiting Firm in America, as a Great Place to Work®, and ranked by the Austin Business Journal as a Top Employment Agency in Austin every year since 2004, The HT Group is expanding its team, growing its community, and cultivating a comprehensive candidate and client network. To learn more about The HT Group, visit www.TheHTGroup.com.
Source: The HT Group
Tags