The Home Decor Mistakes That Date Interiors, According to Designers
Press Release
•
Mar 1, 2023
When it comes to home decor, it's easy to make mistakes that can date interiors. Get the expert-recommended fixes for a flawlessly finished space.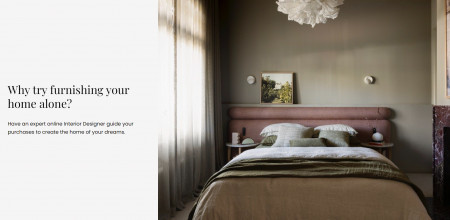 MELBOURNE, Australia, March 1, 2023 (Newswire.com) - According to premier interior design company, FURNISHD., updates to a house can maximise value and make the home more enjoyable to live in but some home décor trends have an expiration date. Here, the interior designers share the top home décor mistakes and tips to keep a home looking fresh and modern.
FURNISHD. says one of the most common mistakes people make is choosing trendy pieces that will soon be out of style. While it's tempting to go for the latest trends, they may not be a wise investment in the long term.
Instead, FURNISHD. advises to opt for classic pieces that have stood the test of time. Classic pieces like a well-crafted sofa or a beautiful antique piece can add elegance and charm to any space and never go out of style.
Another mistake is choosing colours that clash or are too bold. While a bright colour may be trendy at the moment, it can quickly become overwhelming and dated.
FURNISHD. recommends choosing colours that are more neutral and can be easily updated with accessories or accent pieces. A neutral colour palette can also create a calming atmosphere in the home and make it feel more inviting.
The leading interior design consultant says overcrowding a space with too many accessories or knick-knacks is another common mistake. While it's great to have a few statement pieces, too many can make a home feel cluttered and chaotic.
Choosing a few key pieces that will create a focal point in the room will draw the eye and make the space feel more cohesive and intentional.
FURNISHD. says many forget about the importance of lighting in the home when decorating. A poorly lit space can make even the most beautiful design feel lacklustre.
Using a variety of lighting sources, including overhead lighting, task lighting and accent lighting will create a warm and inviting atmosphere in the home and highlight the beautiful decor.
As one of the leading interior design firms, FURNISHD. offers a dedicated online interior decorator service with a fixed price model to help homeowners create a space that will never go out of style. For more information, visit FURNISHD. online.
Source: FURNISHD