The Healthy Solution for Your New Lighting System
Press Release
•
updated: Jan 9, 2017
LED lighting is good for your health, your wallet, and our future.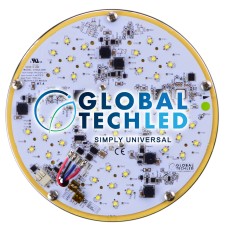 Bonita Springs, FL, January 9, 2017 (Newswire.com) - LED lighting saves money. LED's provide superior illumination to conventional bulbs, fluorescent lighting, medieval torches and, of course, candles. LED lights are even good for peoples health. But unlike the leafy greens your doctor claims are necessary, these you don't actually have to eat. All people have to do is merely bask in them: walk beneath them, study under them, work in a warehouse or saunter through a lobby lit up by them.
Because LED lighting, say the studies and the scientists who conducted them, increase productivity they promote better sleep-wake cycles for a stronger, more energized, more creative environment. Perhaps most compellingly, a recent study conducted by a famous neuroscientist at MIT suggests LED lights can even be used to ward off and combat Alzheimer's.
At this point, there is no reason not to switch to LED. They are inexpensive, long lasting, maintenance free, and healthier than the alternatives. Best of all, they put money back in your pocket! It's a no brainer!

John Burns, Director of Marketing
Sensory stimulation – just like broccoli, it's actually very good for people.
The reasons and the benefits are all pointing to the same thesis: when it comes to configuring indoor lighting systems, LED is the only way to go.
In just about every lighting application you can think of – malls, airports, hotels, car dealerships, churches – LEDs are becoming the preferred solution. Consider the many uses and design options available for LED lighting:
Recessed Lighting
High Bay Lighting
LED Accent Lighting
LED Roadway Lighting
Area and Flood Lighting
LED Sports Lighting
Etc…
For those with older, expensive lighting systems already in place, Global Tech LED offers the best retrofit LED solutions on the market. Our modules retrofit into almost any fixture and come with a number of industry-leading features. The benefits that accompany such upgrades are staggering:
Improved efficiency: LED lights use about 70 percent less electricity than the alternative.
Extended life: quality LEDs outlive incandescent and fluorescent bulbs by decades, not hours.
Cold temperature operation: LEDs are even more efficient at cold temperatures!
Durability: No filaments, no fragile glass enclosures – LEDs are breakage resistant and largely immune to vibrations and other impacts.
Instant on: With most fluorescent and HID lamps, you have time to grab a cup of coffee before the lights reach maximum light output; LEDs, by contrast, come on almost instantly – a feature those working in the early morning hours when it's still dark outside especially appreciate.
The list goes on. Global Tech LED knows LEDs are the light of the future: long-lasting and big-time dollar-savers. By 2027, in fact, LEDs will be saving businesses in the U.S. an estimated $30 billion in lighting expenses.
Want to learn more about the incredible capabilities of LEDs? Visit GlobalTechLED.com. While you're there, check out our unique app to calculate the ROI you stand to gain by making the switch to LEDs. The numbers don't lie!
Source: Global Tech LED
Related Media