The Brow Fixx Is Perfecting Brows With Leading Services and Products
Press Release
•
updated: Sep 18, 2021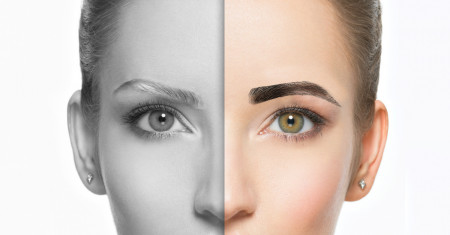 SANTA MONICA, Calif., September 18, 2021 (Newswire.com) - The Brow Fixx, located in Santa Monica, CA offers a variety of services and products including Keratin Brow Lamination, a new brow stamp, and so much more to give customers showstopping eyebrows.
The Brow Fixx helps customers learn about the flawless eyebrow trend and find the most fitting brow service or product. Brow artists at The Brow Fixx are skilled in providing customers with brow services that fit their brow goals and needs. Several excellent products are offered for those who aren't in the area or who want to maintain their brows on their own.
Services
The Brow Fixx offers several services in a relaxing and comfortable salon. Some services can be combined, like Eyebrow Waxing & Threading.
Eyebrow Waxing
Customers can achieve a defined brow shape quickly and gently with the eyebrow waxing service. Waxing for sideburns, nose, chin, lips, and jawline is also available.
Eyebrow Threading
This noninvasive brow technique pulls away unwanted hairs directly from the root for precisely shaped brows. Threading is also offered for hairs on other areas of the face including lips and chin.
Eyebrow Tweezing
For customers going for a more natural brow look, eyebrow tweezing gives precisely groomed brows.
Keratin Brow Lamination
Natural Keratin, which strengthens and moisturizes hairs, is infused into brow hairs. This technique smooths, lengthens, and adds volume to eyebrows.
Keratin Lash Lift
For those looking to treat their eyelashes, the Keratin Lash Lift service acts as a perm for lashes. It creates a lifted, darker, and longer appearance without the use of any harmful chemicals.
Ombre Powder Brows
This semi-permanent shading method provides the look of softly powdered brows for a filled-in but natural look.
Products
Brow products at The Brow Fixx are perfect for grooming brows at home. Each product is vegan and cruelty-free. Because The Brow Fixx feels confident that customers will love their product and wants them to be fully satisfied, return requests made within 30 days are accepted.
Brow Stamp
The brow stamp kit is used to create dramatic brows with a perfect shape and arch. Customers may purchase a brow stencil kit, brow stamp refill, and a set of 6 stencils.
Microblade Brow Pen
Achieve the look of microbladed brows without the commitment with the microblade brow tattoo pen. Its fine comb tip offers a smooth application of natural, hair-like streaks.
Brow Styling Soap
For fluffy, feathered brows all day long, the brow styling soap does the trick. This can be used by itself or with a brow stamp.
Book a brow service or order brow products at www.thebrowfixx.com.
To learn more about The Brow Fixx's products or services, email support@thebrowfixx.com.
Source: The Brow Fixx