Temp Agency in Olympia and Everett WA Connecting Both World
Press Release
•
updated: Mar 24, 2017
For filling the vacancy at short notice, most of the employers look at temp agencies that supply the right candidates for the job.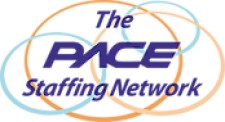 Bellevue, WA, March 24, 2017 (Newswire.com) - ​In the competitive world, finding a job is no longer that easy due to several issues. One of the most obvious reasons is that numerous candidates are applying for the same job position. While the openings are limited, resources are too high. This is why many individuals find it difficult to have their desirable jobs despite possessing the right skills and knowledge required. However, there are still some options to get jobs. Opting for the services of a temp agency will be the smart move. Pace Staffing is one of such temp agency in Olympia and Everett WA with which individuals can gain wonderful features that can benefit them.
For the last 40 years, they have been serving businesses in the Northwest. While helping one to gain better exposure, they also allow individuals to have better connections. Today, to become successful in the business industry, it is important for both employers and employees to know each other. Pace Staffing is such a platform that allows both parties to connect with each other. The expert staffing professionals arrange interviews with the area's best employers who want to hire potential candidates for the specific position.
Similarly, they also help individuals find their dream jobs that fit them the best. Their healthcare clients conduct training classes for the potential employees who have been at the front desk in a clinic or the ones who want to move ahead in a new career.Their patient schedulers almost always get hired on by their clients after a "try out" period.
For those who are passionate about developing a helping role and have an interest in public health and human services, Pace Staffing is always ready to find them the right spot for them.
For more information regarding employment Agencies in Spokane and Olympia WA and other temporary services visit https://www.pacestaffing.com
About the Company:
The Pace Staffing Network has been that human connection between Northwest jobs and people for over 40 years. They are one of the best temp agency in Olympia and Everett WA that has been connecting employers and job seekers on the same platform.
Source: Pace Staffing